Five granted bail in India telecoms scandal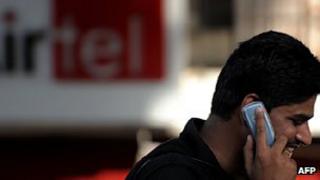 India's Supreme Court has granted bail to five company executives held in connection with the country's biggest corruption scandal.
The scandal involves the alleged selling of mobile phone frequency licences for a fraction of their value.
Former telecoms minister A Raja and MP Kanimozhi are among 14 people from telecoms firms or government who have been charged. All deny any wrongdoing.
This is the first time bail has been given to any of the accused.
Auditors allege the mis-selling of the licences cost the exchequer nearly $40bn (£24.5bn) in lost revenue.
The Supreme Court granted bail to Sanjay Chandra, Vinod Goenka, Gautam Doshi, Hari Nair and Surendra Pipara on Wednesday. All of them belong to firms associated with telecoms and were arrested in May.
Venue shift
Separately, the Delhi High Court has put on hold the trial court's decision to shift the trial in telecoms scandal to the capital's Tihar jail where all the accused are lodged.
This followed an appeal by defence lawyers that the shifting of the trial would cause inconvenience to them and the accused.
The court has now directed its registrar to look for alternative venues to hold the trial.
Last month, the federal Central Bureau of Investigation (CBI) framed charges including criminal conspiracy, forgery, accepting bribes and misuse of office against the accused.
Earlier this month, the trial began in a special CBI court in the capital, Delhi. It is expected to be long and complex.
Some 150 witnesses are expected to appear.
If found guilty, the defendants could face a maximum sentence of life imprisonment.
The telecoms scandal has badly damaged the reputation of the government, which has been hit by a series of corruption scandals.