China arrests over Tang Dynasty relic thefts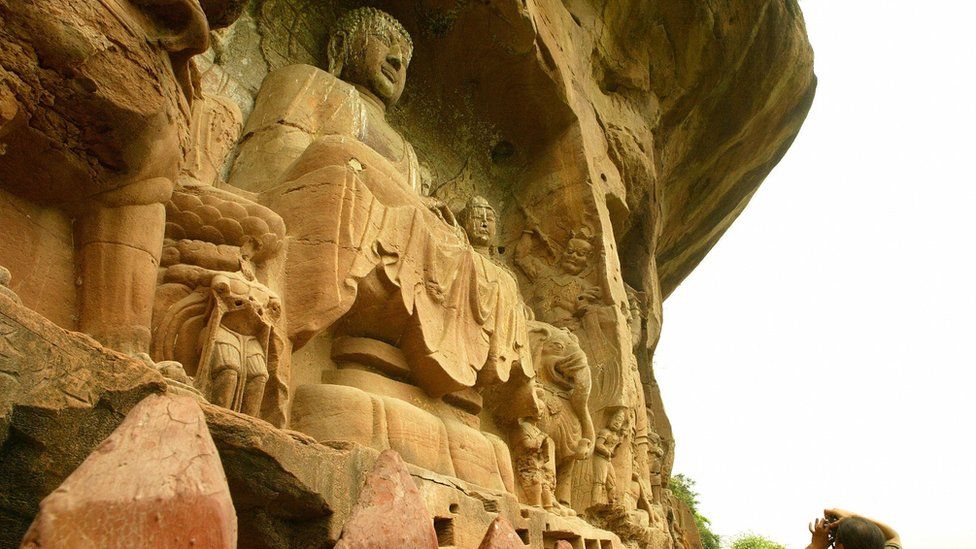 Chinese police have arrested 26 people suspected of stealing relics from an ancient burial site.
The gang allegedly seized almost 650 objects, including gold and silver cutlery and jewellery, from the Dulan Tombs, which lie on the ancient Silk Road in northwest China.
The stolen items date back to the 7th Century, the Chinese Ministry of Public Security said in a statement.
The suspects allegedly tried to sell them for about $11m (£7.8m).
The objects were said to have been illegally excavated from the tombs, located in the north-western province of Qinghai.
Silk, gold, silver, bronze ware and other items have been unearthed at the tombs, of which there are more than 2,000, since 1982.
Experts believe that many of the items are of huge historical value as they show cultural exchanges and interactions between East and West during the early Tang Dynasty (618-907).
Following the arrests, police will increase their crackdown on cultural relics crimes to better protect the country's cultural heritage, the Chinese government said.
You may also be interested in: