Wang Jian: China's HNA Group boss falls to his death in France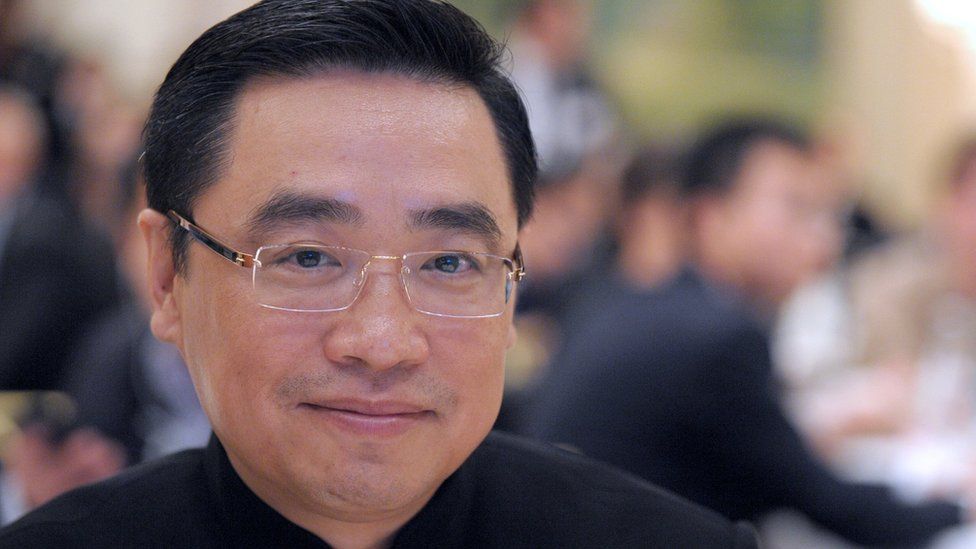 The co-founder and chairman of the giant Chinese conglomerate HNA Group has died in a fall in southern France, while touring the Provence region.
Wang Jian, 57, had climbed on a high parapet to take photographs in the picturesque village of Bonnieux when he fell, police said.
Rescue services in the region were unable to revive him.
Mr Wang helped turn HNA into one of the world's biggest companies, with assets in aviation, tourism and finance.
The company is currently in the process of selling down some of its international assets in a bid to reduce its domestic debt built up during a rapid expansion in recent years.
Police are not treating his death as suspicious.
Mr Wang was among a party of about 10 tourists visiting Bonnieux, in the picturesque Luberon area, on Tuesday morning, the France Bleu news site reports.
He was near the village's upper church when he climbed onto a parapet at about 11:30 (09:30 GMT) to take pictures of the "superb panorama" offered by the Cedres forest, the site says.
Speaking through their own interpreter, Mr Wang's travelling companions told police it had been an accident.
A local police chief, Hubert Meriaux, was quoted as saying by Reuters news agency that Mr Wang had been trying to get his family to take a picture of him when he fell.
According to various sources, he fell between 12m (39ft) and 15m (49ft).
His widow was expected to arrive in the region on Wednesday, according to France Bleu.
By Vincent Ni, BBC News Chinese
For a co-founder of a regional airline in China, Wang Jian's rise to prominence in international business might come as a surprise to many.
The 57-year-old defied this stereotype. He and his co-founder Chen Feng transformed HNA (Hainan Airlines) into one of China's most acquisitive companies, with more than $230bn (£175bn) in assets and a huge amount of debt.
To many on China's internet, his death seems to have triggered curiosity. Just last month, HNA had to deny rumours that Mr Chen had died. Authorities in France have confirmed Mr Wang's death is not being treated as suspicious.
Although he is not as well-known as Mr Chen in media, Mr Wang is said to have taken a hands-on approach to running the company. This explains why HNA's dollar bonds fell after the company confirmed the news of his death.
The success of HNA can be attributed to the savviness of Mr Wang and Mr Chen but the future of this company might still, in part, depend on the government's policies. Last year, as Beijing started to curb financial risks posed by such debt-ridden conglomerates, HNA had to embark on a selling spree to pay down its debt.