In pictures: Yunnan earthquake
Several hundred people have died with more then 1,800 injured after an earthquake in the south-western province of Yunnan in China.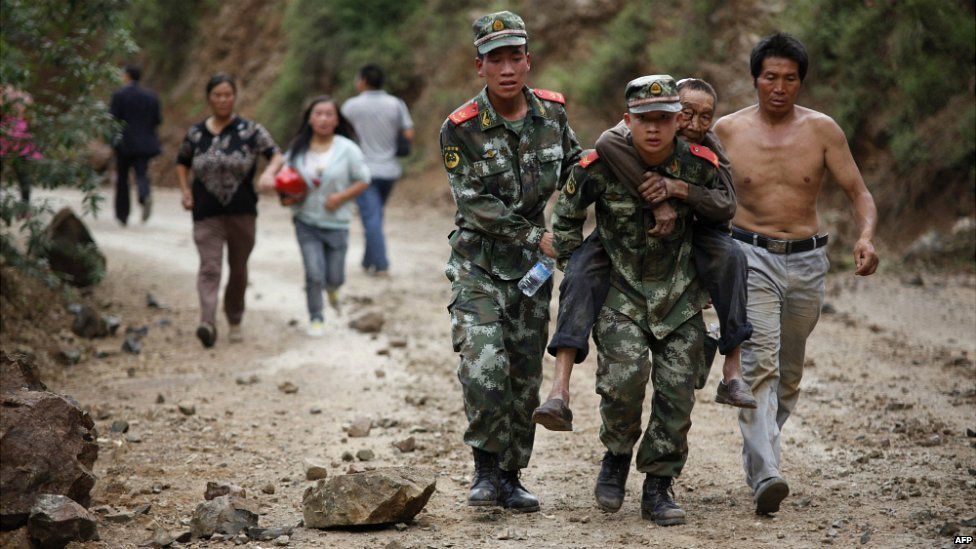 The earthquake, which struck at 16:30 local time (08:30 GMT), measured 6.1 on the Richter scale of magnitude,
China's state news agency Xinhua said about 12,000 homes had collapsed in Ludian, a county of some 439,000 people.
A major rescue and relief operation is under way and the government in Beijing is sending sent tents, beds and clothing to the region.
Residents filled the streets after the earthquake, which knocked out electricity supplies and communication lines.
Panic followed the initial tremor after its vibrations caused small landslides and sent debris crashing down on to roads and buildings.
One resident living close to the epicentre told state media that the streets looked like a "battlefield after bombardment".
Hospital wards have been overwhelmed and teams of medical workers have been dispatched to the disaster zone to treat the injured.
South-west China lies in an area that is prone to earthquakes. An earthquake in Sichuan in 2008 killed tens of thousands of people.