Chinese man admits US military sensor smuggling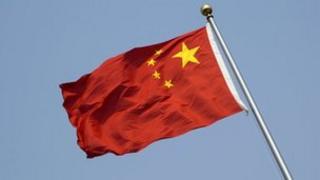 A Chinese man has pleaded guilty to attempting to smuggle sensors made for the US military to China.
Bo Cai, who works for a Chinese technology firm, was arrested last year as he tried to board a flight home with a sensor hidden in a computer.
His cousin, Wentong Cai, has pleaded not guilty to the same offence and will stand trial next month.
The two men obtained the sensor from an undercover security agent in a sting operation.
Bo Cai now faces a lengthy prison sentence.
He admitted violating the Arms Export Control Act and the International Traffic in Arms Regulations, the Justice Department said in a statement.
He had worked on an illegal scheme "to smuggle sensors out of the US to China for one of his customers despite knowledge that the sensors could not be exported without a license and that the US did not issue licenses to export the sensors to China".
He used his cousin to obtain the sensors under the pretext of needing them at Iowa State University, where he was a graduate microbiology student.
The sensors were "primarily manufactured for sale to the US Department of Defence for use in high-level applications, such as line-of-sight stabilisation and precision motion control systems", the statement said.
In recent months the US has accused China of industrial espionage on multiple occasions, mainly through computer hacking, and the issue has strained ties between the two superpowers.