China media: Cyber power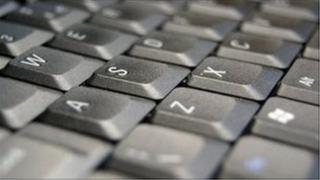 Media back President Xi Jinping's pledge to make China a strong internet power amid concerns over persistent cyber attacks.
During an official meeting on security, Mr Xi called for a "master strategy... and innovative development" while stressing the strategic importance of "internet security and informatisation" as it concerned the security and development of a nation, the People's Daily reports.
The term informatisation refers to the extent of information a society gets.
China is the world's largest internet market with about 618 million internet users and cyber-security has become a matter of prime concern after the country was hit by a large-scale attack in January.
A commentary in the Beijing Times says "having a huge number of internet users does not mean we are strong". China is "still far from becoming a cyber power".
"China is now the main victim of cyber attacks... we should speed up on strategising to ensure cyber-security and gain advantage in the international competition," it adds.
Echoing similar sentiments, a commentary in the Global Times Chinese edition urges China to "build a cyber defence mechanism in the shortest time".
"Cyber competition between China and the US will be the main focus of cyber strategy in the next 10 years. Currently, the US has an obvious advantage in the overall strength, industrial competitiveness and in its soft power... all these could not be attained overnight," the commentary adds.
"Becoming a strong cyber power is an important part of the China dream," exclaims another commentary on the China Central Television website.
"The whole country should speed up on the development. Only by doing so, we will then be able to catch up [with other countries] and bring about a great rejuvenation of the Chinese nation by spurring on the China dreams," it adds.
Economic zones
Meanwhile, media are also analysing Mr Xi's speech on building a "capital economic circle" in northern China by integrating development of the Beijing and Tianjin regions along with Hebei Province.
Mr Xi explained that the development should focus on optimising "regional industrial divisions and distributions", improving resource allocation, as well as making joint efforts to control air pollution, the People's Daily reports.
Describing Mr Xi's vision as an "important strategy of nation's development", the Liberation Daily adds that the three regions have a total area of 216,000 square kilometre (83,398 square miles) and are home to over 100 million people.
Wen Kui, former president of Capital University of Economics and Business, says there are difficulties in the development of this "circle" as compared with the economic zones of Yangtze River Delta and Pearl River Delta, which are now the most developed areas in China.
He tells the Beijing Times that the two economic zones "have strong market forces" but for the three areas in northern China "each has a strong administrative role, which might hinder market integration, as all of them are focusing on doing their own work".
And finally, police have busted four massive baby trafficking rings, disguised as adoption centres, that were operating on internet chat-rooms.
A total of 1,094 suspects were arrested and 382 infants rescued during the crackdown, which involved police from 27 provincial areas, according to the China Police Daily.
BBC Monitoring reports and analyses news from TV, radio, web and print media around the world. For more reports from BBC Monitoring, click here. You can follow BBC Monitoring on Twitter and Facebook.