Chinese university 'expels' economist Xia Yeliang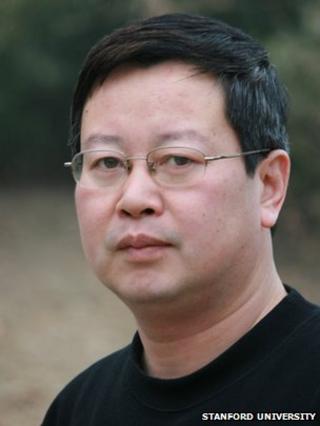 An elite university in China has terminated the contract of the outspoken economist and champion of free speech Xia Yeliang, reports say.
Mr Xia told the Associated Press that the economics faculty at Peking University voted to expel him.
The professor has spoken in favour of democratic values.
His dismissal comes as China's leaders have been tightening their control of the media and internet, arresting bloggers and activists.
Mr Xia helped draft Charter 08, a manifesto calling for political change in China, and is a friend of jailed 2010 Nobel Peace Prize winner Liu Xiaobo.
In an interview with the BBC World service at the time of Mr Liu's honour, Mr Xia said he had been asked by the authorities not to speak to journalists or celebrate his friend's award.
Rumours of Mr Xia's likely dismissal prompted the Committee of Concerned Scientists to write a letter to Peking University's president, calling on him to cancel the planned faculty vote on the liberal professor's position.
Mr Xia spent the academic year 2012-13 as a visiting scholar at Stanford University in California.