China 'house sister' Gong Aiai tried for ID forgery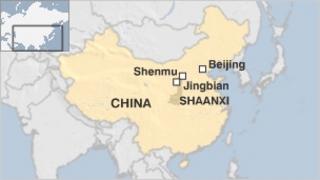 The trial has begun in China of a former banker suspected of purchasing dozens of properties under fake identities, state media report.
Gong Aiai, nicknamed "House Sister", is charged with forging and trading documents, allowing her to buy several Beijing properties, reports say.
The former deputy head of a rural bank accumulated 41 properties worth 1bn yuan ($160m; £100m), Chinese media say.
She is being tried at a court in Jingbian County in Shaanxi Province.
Prosecutors said Ms Gong purchased and forged household registration documents between 2005 and 2008 in order to buy properties, state-run news agency Xinhua reported.
At least seven other people, including police officers, had been detained for helping her with the forgery, Xinhua reported earlier this year.
Under China's household registration, or hukou system, everyone is registered in their home town or village and must access education, housing and welfare there.
The system is used by provinces to control real estate sales, including the number of homes a person can buy.
Ms Gong, who is from Shenmu county in Shaanxi, denied the charges and said she was did not know it was illegal to own multiple hukous, Xinhua reported.
Online users nicknamed her "house sister" after details of her multiple properties came to light.