China media: Tokyo's Olympic bid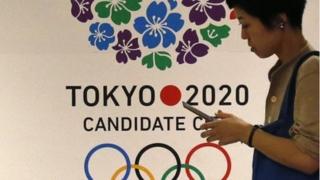 Media in China and Hong Kong remind Tokyo to reflect on its World War II past after winning the bid to host the 2020 Olympics, while social media users mock state news outlets for mistakenly reporting Istanbul as the winner.
Due to long-standing tensions over Japan's handling of the invasion of China during World War II as well as unresolved territorial disputes, some media have reminded Japan to show contrition for its wartime past.
"Japan's understanding and reflection on the history of World War II is very poor by world standards. If Japan loudly hypes up the matter of the Yasukuni Shrine again in the next few years, China and South Korea can take advantage of world public attention on the Olympics to expose the obstinacy and arrogance of Japan's handling of World War II history to the whole world," says the state-run Global Times.
The Yasukuni Shrine in Tokyo honours 2.5 million citizens who died in World War II and other conflicts, including 14 military leaders convicted of being World War II Class-A war criminals.
Meanwhile, in the early hours of Sunday morning in China, two top state media outlets - China Central Television and Xinhua news agency - came under fire after committing "wulong" or "own-goals" in reporting initially that Tokyo had lost its bid.
"Tokyo has been eliminated" announced CCTV's Sports Channel in advance of the final decision, before quickly issuing a correction.
"There may have been a change in voting rules. Apologies. There has been an error," CCTV later explained.
Xinhua also sent a flash ahead of the declaration, but later issued a corrected version on Tokyo's win. The agency, however, did not give any explanation.
Elsewhere, two leading newspapers from central Hunan province, including the Hunan Daily, were forced to recall hundreds of thousands of copies after reprinting Xinhua's "own goal".
"Xinhua's own-goal has made newspapers nationwide suffer losses. The Changsha Evening News rushed to recall, revise and reprint hundreds of thousands of copies, suffering huge losses. As a news provider, Xinhua should give an explanation to customers and reflect on this," complained a man verified by Sina's microblog service as a deputy chief editor of the Changsha Evening News.
Hong Kong's South China Morning Post notes that the online complaint was later deleted from his blog and a call to the office of the newspaper's chief editor was not answered.
Although the mistaken reporting was quickly corrected, the "own goals" have touched a nerve among Chinese netizens because similar mistakes or disinformation by internet users have led to detentions and even imprisonment in recent months.
Online rumours
An ongoing campaign that has targeted "big Vs" or influential microbloggers on various charges has also raised concerns that the authorities are using "online rumour mongering" as a pretext to also target dissent or liberal voices.
"Should there be a crackdown on these internet rumours? How come the Ministry of Public Security still has not taken action?" one internet user is quoted by Hong Kong's Apple Daily as saying.
"This is 100 times more harmful than rumour mongering by microblog big Vs!" adds another internet user.
In other news, detained business tycoon Ding Shumiao has been charged in connection with allegedly profiting illegally from high-speed railway construction contracts through help from jailed ex-railways minister, Liu Zhijun.
The Beijing Times and The Beijing News are both astounded at how Ms Ding, 58, rose from humble beginnings as an egg seller in northern Shanxi province to allegedly earn billions of yuan from allegedly bribing Liu to win the lucrative high-speed rail contracts.
And finally, the China Daily says Guangzhou, the capital of southern Guangdong province, will scrap the controversial laojiao or re-education through labour system and release all remaining detainees by the end of the year.
BBC Monitoring reports and analyses news from TV, radio, web and print media around the world. For more reports from BBC Monitoring, click here. You can follow BBC Monitoring on Twitter and Facebook.