Hong Kong police smash crime ring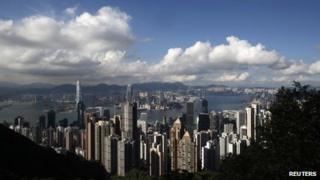 Police in Hong Kong have arrested more than 1,800 people in a crackdown on the organised crime gangs known as triads.
They raided about 2,500 properties - including discos, massage parlours and nightclubs - in a month-long operation covering Macau and parts of mainland China, as well as Hong Kong.
Drugs, pornography and weapons were among the illegal goods seized with a street value of about $5m (£3.2m).
The triads are secret societies with deep roots in Chinese communities.
The undercover operation was code-named Thunderbolt 13.
Those arrested are reported to be between 12 and 95 years of age. They have been charged with various offences, including illegal gambling and money laundering.