China media: Online rumours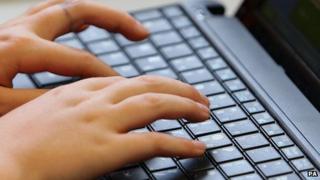 State media warn against online "rumour-mongers" amid fears of a crackdown on freedom of speech.
Beijing police have detained Yang Xiuyu, founder of the Erma Company, a marketing company, and employee Qin Zhihui for allegedly making profits from "fabricating and spreading online rumours" about official corruption and government ineptitude. Four other employees of the company are also under investigation.
The Beijing News outlines a litany of "rumours" allegedly spread by the company. They include a report that the Chinese government was offering higher compensation to three foreign victims compared to Chinese killed in a train crash in Wenzhou two years ago.
Other "rumours" include "defaming the image of Lei Feng", a revolutionary hero, and harming the reputation of the Chinese Red Cross with the alleged wealth scandal of "Guo Meimei", a young woman who claimed to have links with the organisation.
"The fabrication and spread of rumours and other criminal activities are currently running amok on the internet. Illegal elements may be using socially sensitive hotspot issues to concoct rumours in society to stir up trouble and confuse the people, or to directly slander and attack companies and citizens," comments the Beijing Times.
However, the crackdown on "online rumours" has also aroused concerns over free speech and censorship.
"There are concerns that some will attack dissidents under the guise of 'governance'; and there are concerns that excessive intervention by authorities will affect people's freedom of expression... But we see a clear chain of cybercrime interests in the 'Erma Co' case," says the China Youth Daily.
Hong Kong's South China Morning Post believes that the arrests may "coincide with a concerted government campaign to discredit outspoken liberals and crack down on dissent".
In other media-related news, President Xi Jinping has called on party ideologues and the media to ensure a "correct political direction" on Marxist ideology while addressing a national conference on propaganda and ideology in Beijing from Monday to Tuesday.
"There is currently a lot of confusion among those employed in the propaganda and ideological front, and this speech by the country's top leader has come just in time... Some of China's public opinion battlefronts have 'fallen into enemy hands'," warns the Global Times.
Mr Xi's appeal coincides with a growing ideological debate between liberals and conservatives on whether China should move towards "constitutionalism", with constitutional laws imposing checks on the party's power.
"The call comes amid intensifying debate over the nation's future in the run-up to a crucial party meeting in the autumn and just days before the trial of former Politburo member Bo Xilai is set to begin," notes Hong Kong's South China Morning Post.
China's sovereignty
In other news, Hong Kong's South China Morning Post says the wife of a recently detained human rights activist has issued an open letter calling on President Xi Jinping to free her husband and enforce the national constitution.
Zhang Qing's husband, Yang Maodong, a "barefoot lawyer" better known by his pen name Guo Feixiong, was detained in Guangzhou on 8 August on suspicion of "gathering a crowd to disrupt order in a public place".
Mr Guo is among dozens of detained activists who have been calling for greater government transparency and for officials to disclose their assets.
In international news, state media highlight "warnings" given by Chinese Defence Minister Chang Wanquan during more than three hours of talks with his US counterpart, Chuck Hagel, at the Pentagon on Monday.
The Wen Wei Po, a Beijing-backed Hong Kong newspaper, calls Gen Chang's assertion of China's uncompromising stance on territorial disputes a "warning to the US and the countries that are engaging in provocations at its instigation" that "any actions that challenge China's sovereignty will not have a good outcome".
"The US has plenty to do to convince the region that its strategic rebalancing is not detrimental to peace and development," says the China Daily in reference to Gen Chang's call for the US' "pivot to Asia" not to target specific countries.
And finally, police in Hubei province are investigating an "underground kidney transplant workshop" at a suburban villa in Wuhan city following a tip-off from a whistle-blower. They raided the villa on Saturday and arrested 11 suspects, including doctors and nurses.
The whistle-blower had complained to the local Chutian Metropolis Daily that his health had deteriorated after selling his left kidney. He says the team immediately transplanted his kidney for a recipient there.
BBC Monitoring reports and analyses news from TV, radio, web and print media around the world. For more reports from BBC Monitoring, click here. You can follow BBC Monitoring on Twitter and Facebook.