China media: Ethics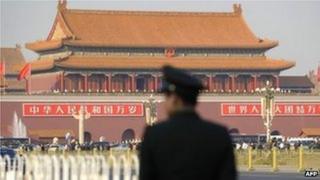 Ethical and moral requirements for doctors and microblogging celebrities are under scrutiny in today's media.
The Chinese Medical Doctor Association plans to blacklist for life doctors who violate a code of conduct on medical ethics.
The move comes after bribery allegations against foreign pharmaceutical firms and a baby trafficking scandal allegedly involving an obstetrician at a hospital in Shaanxi province.
"The moral crisis in Chinese society has prominent problems in three respects: The most basic norms of society are largely in disorder, ethics in officialdom are in decay and professional ethics are seriously lacking," comments the Global Times.
Some experts, however, express doubts to the Global Times on whether the association has the legal right to expose the ethical misconduct of doctors to the public.
"We should see that the Medical Doctor Association does not have sufficient independence," says the Southern Metropolis Daily in its call for the association's links with the government to be clarified.
Meanwhile Lu Wei, director of the State Internet Information Office, told a forum on internet social responsibility on Saturday that "big-Vs" or Internet celebrity "VIPs" should "promote virtues".
"As one of the most influential applications in the history of the internet, microblogs are profoundly influencing and changing China. Microblog 'Big Vs' should have a correct view of their influence and consciously assume more social responsibility," says Xinhua.
The official's call follows the brief detention of Wu Hongfei, a singer, on suspicion of "fabricating fake terrorism information", an offence that carries a maximum of five years in prison.
Ms Wu's detention was triggered by her microblog post about wanting to blow up Beijing's housing authority and a neighbourhood committee because of inefficiency.
Kabul murder
International news in the Chinese media today is dominated by the murder of three Chinese citizens - one man and two women - who were reportedly shot dead by unidentified Afghans while holding a party in a flat in Kabul on Thursday. An Afghan guard was also found dead in the flat.
The Chinese embassy in Kabul tells the Global Times that two Chinese men were taken away by the alleged killers after the attack.
One of the men managed to untie himself and jumped out of the car. He was sent to the Chinese Embassy by US troops after he sought refuge at a US military base, the embassy says.
Turning back to domestic news, the Southern Metropolis Daily says authorities in Guangdong have confirmed the southern province's first case of the deadly H7N9 bird flu virus, after a 51-year-old poultry slaughter was admitted to hospital with a fever on 3 August.
Xinhua says the government will step up efforts to reduce the impact of environmental pollution caused by rapid economic development. The move comes in the wake of chronic smog in northern and central China in January and a public outcry over dead pigs dumped in waterways around Shanghai in March.
Finally, the Hong Kong press are divided over Chief Executive CY Leung's attendance at a meet-the-people forum in Tin Shui Wai that was marred by a standoff between Democrat camp protesters and government supporters.
The Wen Wei Po and Ta Kung Pao, newspapers with close links to Beijing, support Mr Leung's defence of the police against verbal abuse.
He was referring to an online video clip of a primary school teacher who shouted abuse at police after she thought they failed to protect demonstrators from the Falun Gong, a spiritual movement banned in mainland China, from allegedly being harassed by a pro-Communist group.
The Hong Kong Economic Times and Ming Pao, however, warn that public mistrust of the police's neutrality and impartiality is growing.
The Apple Daily accuses Mr Leung of trying to boost his standing and prevent Beijing leaders from starting a rumoured "Plan B" to find a new chief executive to replace him.
BBC Monitoring reports and analyses news from TV, radio, web and print media around the world. For more reports from BBC Monitoring, click here. You can follow BBC Monitoring on Twitter and Facebook.