China labour camp victim sues local authorities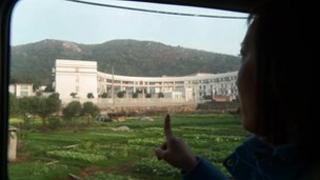 A Chinese woman is suing a local authority who sent her to a labour camp for the loss of her personal freedom.
Tang Hui was sent to a re-education camp by Yongzhou's local authority for "disturbing social order" last August, state-run news agency Xinhua reported.
She had been campaigning for harsher punishments for the seven men who raped and kidnapped her daughter, and forced her daughter to work as a prostitute.
Her case sparked a public outcry, and she was released after nine days.
Tang Hui is suing the Yongzhou authorities for 1,463.85 yuan ($236, £152) for her detention, Xinhua news agency reported.
She had taken her case to court after the Yongzhou re-education-through labour commission rejected her demand for compensation, Xinhua added.
Unpopular system
Tang Hui's young daughter was kidnapped in 2006.
She was raped and forced to work as a prostitute, until she was rescued three months later, after Tang Hui discovered where she was being held.
In June last year, two of the daughter's kidnappers were sentenced to death, four were given life sentences, and one was jailed for 15 years.
Tang Hui campaigned for the death penalty for the remaining five men.
However, police sent her to Zhuzhou Baimalong camp to undergo 18 months of re-education.
She was sent there for "seriously disturbing social order and exerting a negative impact on society" through her protests, Xinhua reported.
Her lawyers used the internet to spread word of her incarceration. It caused an uproar and she was released after nine days.
People can be sent to China's re-education through labour camps without any legal process.
China's new leaders, aware the system is deeply unpopular, have indicated they are considering reforming it.