China media: Hacking dismissed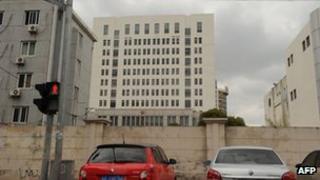 Chinese media voice suspicion about the US government's motives after a report by a US-based security firm linked the Chinese military to cyber attacks on US firms.
People's Daily and its overseas edition dismiss the report by US company Mandiant as "groundless" and "irresponsible".
Xinhua news agency says Mandiant's report "reeks of a commercial stunt", accusing US politicians and businessmen of hyping a China hacker threat for their own interests.
China Daily and Global Times suspect that America's high-profile concerns over a China cyber threat are aimed at building its own cyber force.
"China also needs to pay close attention to the US moves to build a cyber army. If the US hype about a China hacker threat really does include plans to upgrade its cyberwarfare capability, China should respond quickly and resolutely," Global Times stresses.
A bilingual Global Times editorial says people should not fear that Beijing lacks "true friends" overseas after North Korea's recent nuclear test. The comments follow recent small-scale anti-Pyongyang protests around China during the holidays.
One photo posted by Hong Kong's Ta Kung Pao shows people holding handwritten signs declaring, "We want peace, not nuclear tests" and "We love peace, not fatso Kim", in reference to North Korean leader Kim Jong-un.
Xinhua, China Youth Daily, the People's Daily Overseas Edition and many other media and experts tell the US that Japan is trying to "mislead" it into taking sides against China in a territorial dispute and backing Japan's remilitarisation. Japanese Prime Minister Shinzo Abe is scheduled to meet US President Barack Obama in Washington on Friday.
Hong Kong's Oriental Daily News hails China's Second Artillery Unit for "flashing a 'trump card' to deter the US and Japan" by deploying new missiles within "striking range" of Okinawa in Japan.
'Trampling on culture'
In domestic news, media and internet users are condemning authorities in Zhoukou, northern Henan province, for ordering farmers to level graves that they rebuilt after the city launched a tomb removal campaign.
The Beijing News accuses the city government of issuing "dogmatic commands" and failing to consult residents and respect their traditional customs and sensitivities before clearing graves to regain useable land. Around two million tombs have been razed since the campaign was launched last March.
A video on Sohu news portal shows how the villagers had only just rebuilt the graves during the Chinese New Year holidays last week.
The Beijing Times says government vehicles are blasting warnings to villagers to remove the rebuilt graves within three days or face forcible demolition by bulldozers. However, the villagers remain defiant and refuse to level the graves.
Internet users have also questioned data released by Zhoukou authorities showing that more than 50% of locals support the tomb removal campaign, says Southern Metropolis Daily.
"Even though the demolition of graves does indeed has long-term development considerations, we believe that it should not trample on the Chinese nation's cultural bottom line of revering ancestors. Nor should campaign-style law enforcement bulldoze public opinion to pieces," writes Oriental Morning Post commentator Shen Bin.
Premier Wen Jiabao says property price controls will continue during the last executive meeting of the incumbent cabinet, the Beijing News reports. Premier Wen says a pilot property tax to stem speculation in Shanghai and Chongqing may be launched nationwide.
Oriental Daily News and South China Morning Post say central bank governor Zhou Xiaochuan may avoid mandatory retirement and remain in office for another year or two to steer China through the global financial crisis.
China Daily says many businesses in the south and east coast are having difficulties recruiting enough migrant workers after the lunar new year holidays last week.
China Daily also dismisses concerns over an "FDI exodus" after foreign direct investment fell by 7.3% year-on-year in January, the eighth consecutive month when China registered negative FDI growth.
Barbeque ban
The environment ministry reveals that more than 3,000 places in China have "grim" chemical pollution with "cancer villages" arising in many places, Legal Daily reports.
The government is even considering a ban on barbecues in densely populated areas to tackle pollution, China News Service reports.
Villagers in Chipin in Shandong are getting water from a neighbouring county because their groundwater is contaminated by aluminium, according to China Youth Daily.
China Central Television and Beijing Times report that the mayor of Changzhi in Shanxi has been fired and 37 others held accountable for a slow response to a chemical leak that polluted a river in December.
Southern Metropolis Daily calls for compensation for local fishermen who lost their livelihoods in a covered-up oil spill in Penglai in 2011. The US company involved in the joint-venture oil rig responsible for the disaster, ConocoPhillips, resumed production at the weekend.
Elsewhere, environmental officials are now being offered a hefty 300,000 yuan ($48,000: £32,000) to swim for at least 30 minutes in a filthy rubbish-filled river in Rui'an in Zhejiang, China News Service reports. Entrepreneur Jin Zengmin had earlier offered 200,000 yuan to any environment official brave enough to swim in the river for more than 20 minutes.
Southern Metropolis Daily says former Taiwan Premier Frank Hsieh's Weibo microblog was deleted yesterday after only registering on Tuesday on Sina, one of mainland China's most popular microblog services. Mr Hsieh posted calls for "constitutionalism" on his microblog.
Red Net and Ming Pao note that a trial of a fugitive elderly man in Zhejiang, for allegedly murdering a doctor in 1967 for being a suspected spy for a rival militia group, has reignited public debate over the violent excesses of the Cultural Revolution.
Xinhua highlights the loneliness of "empty nest" pensioners after an elderly man offers his house as a reward to anyone who finds his lost dog.
Meanwhile, in Hong Kong, the government says there has been a tenfold increase in the number of people deported after failing to seek sanctuary from torture and persecution in their home countries over the past three years, South China Morning Post reports.
Finally, Beijing Times interviews a mystery blogger behind microblog fan site "Learn from Li", dedicated to premier-in-waiting Li Keqiang. South China Morning Post notes that "Learn From Li" and "Qiangqiang Fan Club", another fan site for Mr Li, are taking their lead from the "Learn from Xi" microblog for incoming president Xi Jinping.
BBC Monitoring reports and analyses news from TV, radio, web and print media around the world. For more reports from BBC Monitoring, click here. You can follow BBC Monitoring on Twitter and Facebook.