China executes serial killer in Yunnan province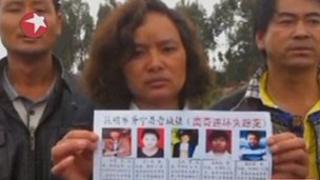 A Chinese man sentenced to death in July for killing 11 people has been executed, state-run news agency Xinhua reports, citing court sources.
Zhang Yongming, 57, was found guilty of strangling his victims in Yunnan province from 2008 to 2010.
His detention in May after he was suspected of killing a 19-year-old led police to widen their investigation into other missing people in the area.
The Xinhua report did not provide further details of Zhang's execution.
Zhang, who the Chinese court described as "extremely cruel", had a prior conviction for "intentional homicide" in 1979 but had his sentence reduced, Xinhua says.
He was given a death sentence with a two-year reprieve for this charge, but was released in 1997.
Reports say that he dismembered and burned some of the bodies to destroy the evidence.
Local media has previously quoted residents as saying they had seen plastic bags at the suspect's home that appeared to contain bones.
Twelve police officers, including a police chief in Jinning county, have been removed from their posts as a result of the murders.