China policeman Li Yali suspended over drink-drive 'cover-up'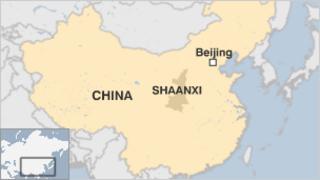 A top policeman in China has been suspended amid allegations of a cover-up after his son was filmed in a confrontation with police when stopped for drunk driving, state media report.
Deputy police chief of Shanxi province, Li Yali, has been removed from his duties and an investigation has begun.
State media said video posted online showed Li Yali's son assaulting police.
It is the latest in a series of incidents where web users have targeted local officials accused of corruption.
Reports say the video also showed Mr Li's son being stopped by passers-by and other police officers.
A blood alcohol test reportedly showed he was over the legal alcohol limit, but media reports say he was escorted home by police officers.
Li Yali stands accused of abusing his power to cover up that altercation. He has made no public comment.
Last month a district Communist Party official in south-west China was sacked after apparently featuring in a sex video exposed by investigative journalists and reposted online many times by microbloggers.