China morning round-up: Holiday ends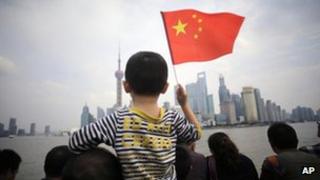 Newspapers on Monday look back on the eight-day "golden week" national holiday.
People's Daily says China's 119 monitored tourist spots saw a 21% rise in visitors during the Mid-Autumn Festival and National Day holiday, compared to 2011.
China Daily says people taking overseas tours during the same period also increased by 50%.
Meanwhile, the Global Times and Guangzhou's Southern Metropolis Daily express surprise the anticipated second round of nationwide highway jams did not materialise over the weekend. Shanghai's China Business News says some 647 million trips were made by road in the last eight days.
Newspapers reviewed the decision to waive highway tolls over the period.
The Beijing Times' editorial says people should not blame the policy for the congestion, but poor management. Shanghai Morning Post's editorial says those problems should not prevent reform from happening.
The Global Times' bilingual editorial says: "Preventing a population swarm during the holidays is a big challenge. We often hear radical suggestions that sound reasonable but are impossible to carry out."
While all highways have resumed toll collection, Shanghai Daily and Beijing News report a bridge in Henan province has become permanently toll-free after collecting tolls for an extra 16 years.
A report by China's National Audit Office in 2008 said the Zhengzhou Yellow River Bridge had collected an extra 1.45bn yuan ($231m; £143m) since its franchise expired in 1996, but the removal of the toll gates was only made possible now, said newspaper reports.
The Global Times and the Beijing Times report the meeting between Taiwan's key opposition politician Frank Hsieh and China's State Councillor Dai Bingguo and two other top Taiwan affairs officials. Mr Hsieh concludes his China visit on Monday.
Hong Kong's Ming Pao Daily News says analysts believe Beijing arranged the meetings "just right" so that the ranking of officials meeting Mr Hsieh was not "too high", saying this would not trigger any backlash from Taiwan.
Sing Tao Daily says a certain degree of trust between both sides contributed to Mr Hsieh's mainland visit, even though he remains a key pro-independence figure.
China Daily reports 350 schools in Yunnan's Yiliang county were ordered to suspend classes after a landslide last week killed 18 pupils and an adult. People's Daily says an initial investigation blamed heavy rainfall for the landslide, but not the 7 September earthquakes.
Beijing News and the Beijing Times say the National Development and Reform Commission has pledged 88bn yuan over the next 10 years to anti-desertification programmes.
Sandstorms are a major weather headache for the capital and neighbouring Tianjin municipality. The new programmes will cover the origins of desertification in Beijing, Tianjin, Hebei, Shanxi, Inner Mongolia and Shaanxi, said the reports.