China arrests 1,900 in crackdown on fake drugs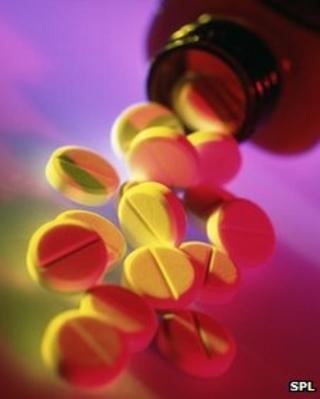 Police in China have arrested more than 1,900 people in a crackdown on the manufacture and sale of fake medicine, authorities said.
The country-wide operation began on 25 July, the Ministry of Public Security said in a statement.
Police seized products worth 1.16bn yuan ($182m; £117m).
These included millions of pills made to look like well-known brands used to treat diabetes, hypertension, skin problems and cancer, it said.
Despite the arrests, the problem of fake medicine was ''far from being rooted out'', authorities said.
Drug counterfeiting had become more ''elusive and deceptive'' as ''criminals have come up with new methods'' despite efforts to root out production and sale channels in recent years, they said.
Police said they found a substance banned by the State Food and Drug Administration in some of the medicines, and believe that some of the fake drugs could also contain sedatives and hallucinogens, reports said.
The ministry warned members of the public to only purchase drugs from hospitals, pharmacies and trusted vendors, saying that it found advertisements for the fake products online, on television and in magazines.
It also promised to reward those with information on drug counterfeiting and gangs.