Beijing in lottery frenzy after $89m jackpot win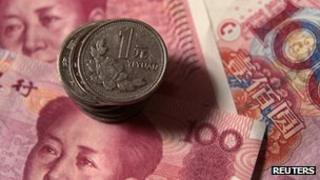 People in Beijing have been flocking to a lottery kiosk to try their luck after tickets sold from the outlet won the biggest jackpot ever in China.
The Union Lotto winner, whose identity is unknown, will now pocket 570m yuan ($89.5m; £57.7m) before tax.
Lottery officials said the lucky customer had spent 220 yuan ($142.06; £22.30) on three tickets.
The winner now has 60 days to claim the prize, 20% of which will be payable in tax.
People in China are amazed at the way the winning numbers were found.
The winner bought the first ticket, with numbers picked by the computer at random, and then bought two further tickets using the same set of numbers.
The winning numbers for the lottery - also known as the Dual-Coloured Balls - were drawn on Tuesday night, the China Welfare Lottery Issuing and Management Centre said.
Most were sold from a kiosk in the Sanlitun area of Beijing.
"We have no idea who the person is or when the ticket was sold until the winner goes to claim the prize," said Di Kai, a publicity official at the Beijing Welfare Lottery Issuing and Management Centre, China Daily reports.
The previous record in China's lottery was 565m yuan - set by a winner in eastern Zhejiang province last July.