China morning round-up: Captured fishermen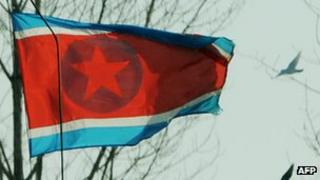 Newspapers across China cover the detention of three Chinese fishing boats by unidentified North Koreans.
Regional papers such as the Shanghai Daily and Beijing Times report the first public comments from the foreign ministry over the incident, urging Pyongyang to ensure the safety of the 29 Chinese captives.
China Daily says that the fishing boats were seized by hijackers. People's Daily's report limits itself to the short comment made by Hong Lei, the foreign ministry spokesman.
Shanghai Morning Post gives an account on the whole incident. It also says that the total amount of money demanded for the group's release has risen from 1.2m yuan ($189,700; £120,300) to 2.7m yuan ($426,700; £270,605).
While the identity of the North Koreans remains unclear, Hong Kong's Ming Pao Daily News says the hijackers include Chinese-speaking people, suggesting there could be gang links.
The Global Times runs a bilingual editorial on Friday urging authorities to ensure the captives' safety.
"Some are questioning whether Chinese authorities are excessively accommodating Pyongyang for the sake of bilateral relations," said the editorial.
National papers also run more commentary criticising Japan's attempt to upgrade the Pacific atoll of Okinotori to an island.
"Unjust cause finds scant support," said a People's Daily commentary , and "international righteousness" would not allow Japan to "turn an atoll into an 'island'".
China Daily's editorial says if Japan "had looked at the United Nations Convention on the Law of the Sea it would have realized its bid was absurd and doomed to failure".
The dispute with the Philippines over a South China Sea shoal is still a hot topic. Papers such as Shanghai Daily and Beijing Times report Beijing's call for Manila to "send clear and consistent messages on diplomatic solutions to the ongoing stand-off" at the Scarborough shoal.
Meanwhile, People's Daily and others have also mentioned plans by a retired Filipino military officer to go fishing at the shoal. The paper calls it an attempt "to stir up trouble".
Guangzhou's 21st Century Business Herald and others talk about China's economic "sanctions" against the Philippines.
The paper says that such measures have seen Filipino banana farmers suffering huge losses, while there is no way for Manila to engage in tit-for-tat because boycotting Chinese goods will make the Philippines' population suffer.