Belgian art dealer convicted of smuggling in China dies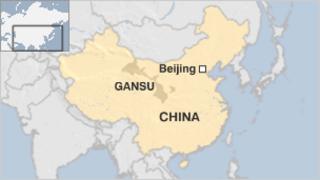 A Belgian art dealer held under travel restrictions in China for smuggling antiquities has died, Belgium's foreign ministry says.
Kurt de Raedemaeker, 48, died three weeks ago in a Beijing hotel, spokesmen said.
He was arrested at Beijing airport in 2006 and later convicted of illegally exporting an ancient sarcophagus, media reports say.
He denied any wrongdoing and Belgium had been seeking his repatriation.
Raedemaeker, a sinologist, bought the sarcophagus in Bejing in 2003 and sold it to a US citizen later in the year, according to the Belgian state broadcaster VRT.
It is currently on loan to the Guimet Museum in Paris.
In 2008, he was convicted by a court in the western province of Gansu, where the sarcophagus was from.
Raedemaeker insisted the transaction was legal and that he had the necessary permits from the Chinese authorities.
But the authorities said the sarcophagus, reportedly valued at $1.2m, was a national treasure, and demanded it be returned from abroad.
Raedemaeker was initially held in Gansu but was later allowed to live with his partner in a Beijing hotel because of his poor health, media reports say.
At the time of his death, he was allowed to travel within China, but was barred from leaving the country, the Associated Press news agency reports.
Former Belgian ambassador to China Claire Kirschen last year described his punishment as a "slow death sentence".