China court to review Wu Ying death penalty amid outcry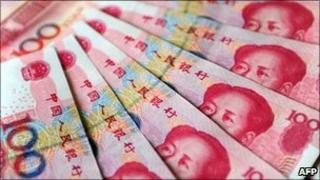 China's top court says it is to review a death sentence "with caution" after a public outcry.
Former businesswomen Wu Ying has been sentenced to death over a multi-million yuan fraud case.
But the case has sparked heated discussions ranging from whether it is the right charge to whether the sentence is too harsh.
In a rare gesture, the Supreme Court said it would scrutinise facts and evidence seriously in the case.
Zhang Yanfeng, Wu Ying's defending lawyer, says he is delighted by the Supreme Court's gesture.
Mr Zhang insists on his client's innocence, and he hopes that the Supreme Court will reject the death sentence and order a retrial, he told BBC Chinese.
'Complicated case'
Wu Ying, 31, from the eastern province of Zhejiang, was arrested in 2007 and accused of fraud worth 770m yuan ($122m; £79m) through illegal investments.
She was subsequently sentenced to death and the High Court in Zhejiang upheld her sentence last month.
Under Chinese law all death sentences must be reviewed by the Supreme Court before permission to execute the defendant is granted.
However, it is rare for the court to speak out before such a review has been completed.
"This is a case of financial fraud from the liquidity aspect, which involves an especially huge amount of money, and the case is relatively complicated," said Supreme Court spokesperson Sun Jungong.
"The Supreme Court will, based on legal procedures, scrutinise the facts and evidence relating to the case during the review process and prudently handle the case according to law."
Some members of the public welcomed the top court's comment.
"Wu Ying is guilty, but she does not deserve the death penalty," said a microblog user from Shaanxi. "She is just an innocent entrepreneur who has failed."
Another user from Shandong said the best option was to have the case decided by China's parliament, while another from Fujian believed what Wu Ying was doing was no more than personal lending, which developed under loopholes of current financial rules and regulations.
The Supreme Court spokesperson did not say when the results of the review would be made public.