Taiwan Strait: Claim man crossed sea in dinghy investigated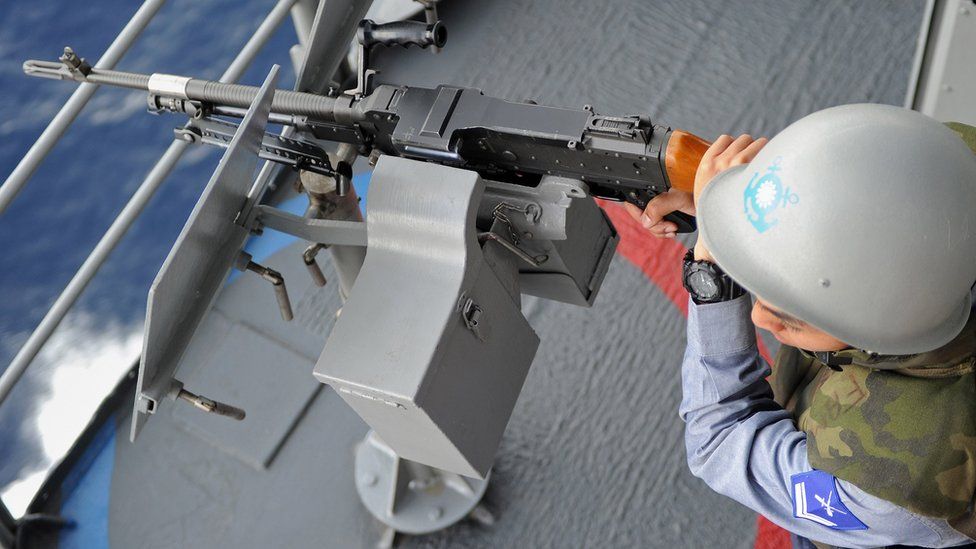 Taiwan says it is investigating whether a man from mainland China managed to cross the highly militarised Taiwan Strait in a small rubber dinghy.
The Chinese man, 33, told police he crossed the 100-mile (160km) stretch in search of "freedom and democracy".
Patrolled by hundreds of vessels, the Taiwan Strait is one of the most heavily policed waterways in the world.
Taiwanese authorities are looking into whether security "shortcomings" had made the journey possible.
The man, only identified by his surname Zhou, was spotted on late Friday evening near the port of Taichung after travelling from Quanzhou in Fujian province on China's south-eastern coast, the Washington Post reported.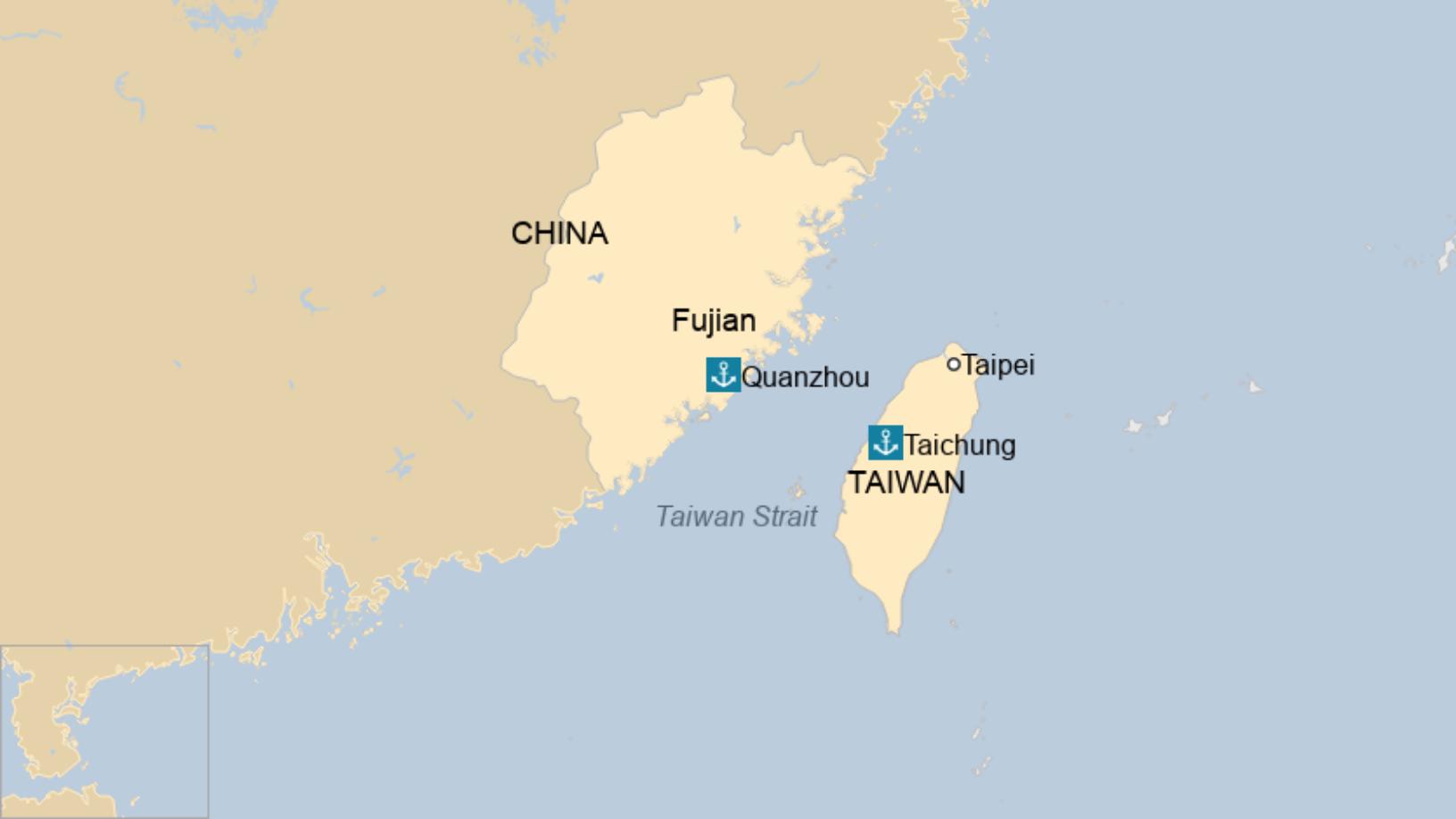 Mr Zhou had made the journey in a 2.6 metre by 1.5 metre (8.8 feet by 5 feet) rubber dinghy he had bought on the internet and fitted with an outboard motor, according to the Washington Post. He carried 90 litres of fuel and essentially no other belongings.
Police say he told them he wanted to move to Taiwan to seek political sanctuary.
Mr Zhou is currently being held in a detention centre and undergoing a 14-day quarantine. He could face up to three years in prison and a fine of up to 90,000 New Taiwan dollars (£2,315; $3220).
The 100-mile Taiwan Strait is one of the most heavily policed strips of water in the world, patrolled by both Chinese and Taiwanese navy and coastguard vessels.
Taiwan's defence minister Chiu Kuo-cheng said "shortcomings" in how the Taiwan Strait is policed were being investigated because of the man's alleged journey, AFP reported.
"We will get in touch with the coastguard, we will notify each other when there is a situation, to find out the reasons and make improvements," Chiu told reporters.
But a senior Taiwanese naval officer has cast doubt on Mr Zhou's story.
Chiang Cheng-kuo, Taiwan's navy chief of staff, said Mr Zhou was not carrying enough fuel to have made the journey. But he said the dinghy may have travelled undetected for most of the voyage because it would not have been picked up by the navy's land-based or vessel-mounted radar.
The coast guard's radar covers 12 nautical miles off shore, the Washington Post reported.
"There are no blind spots, but we do not discount the possibility that [Zhou] was hidden by the cargo ships and other larger vessels," the director of the Fourth Patrol District Command of Taiwan's Coast Guard, Hong Yishun, told the newspaper.
China sees democratic Taiwan as a breakaway province, but Taiwan sees itself as a sovereign state.
Mr Zhou is not the first to flee China for Taiwan in the name of freedom.
You may be interested in watching: