Taiwan: Dozens change name to 'salmon' to get sushi deal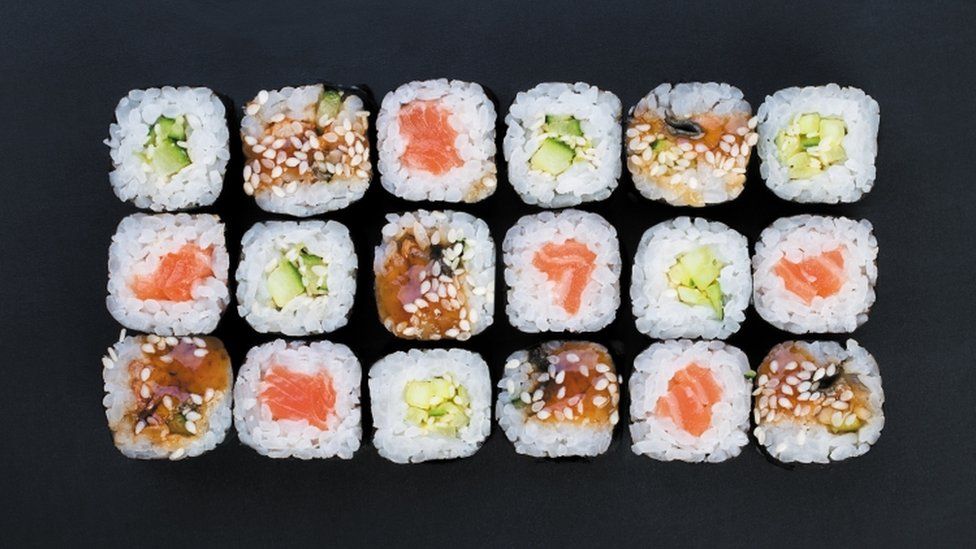 Dozens of people in Taiwan have changed their names to "salmon" to take advantage of a restaurant's sushi promotion deal.
Officials have issued a plea asking people to stop visiting government offices to request the name change, according to local media.
The restaurant offered an all-you-can-eat sushi meal to anyone with the name Gui Yu or "salmon" on their ID card.
Unimpressed officials said the rush was wasting government time.
The offer began on Tuesday when sushi restaurant chain Akindo Sushiro said anyone with the Chinese characters in their name could get free food for themselves and five friends.
According to the newspaper, one student in Taichung said she had changed her name to "Kuo Salmon Rice Bowl" but planned to change it back the next day.
Other salmon-themed names included "Salmon Prince," "Meteor Salmon King" and "Salmon Fried Rice", according to AFP news agency.
Two others managed to eat around $460 (NT$13,000) of sushi in one go and posted online: "I do not think we will want to eat salmon again for a while."
But Deputy Interior Minister Chen Tsung-yen said that the name-changing was wasting time and creating unnecessary paperwork.
"I hope everyone can be more rational about it," he added.
Officials also issued a reminder that names can only be changed legally three times.
You might also be interested in: