Taiwan reports 'large incursion' by Chinese warplanes for second day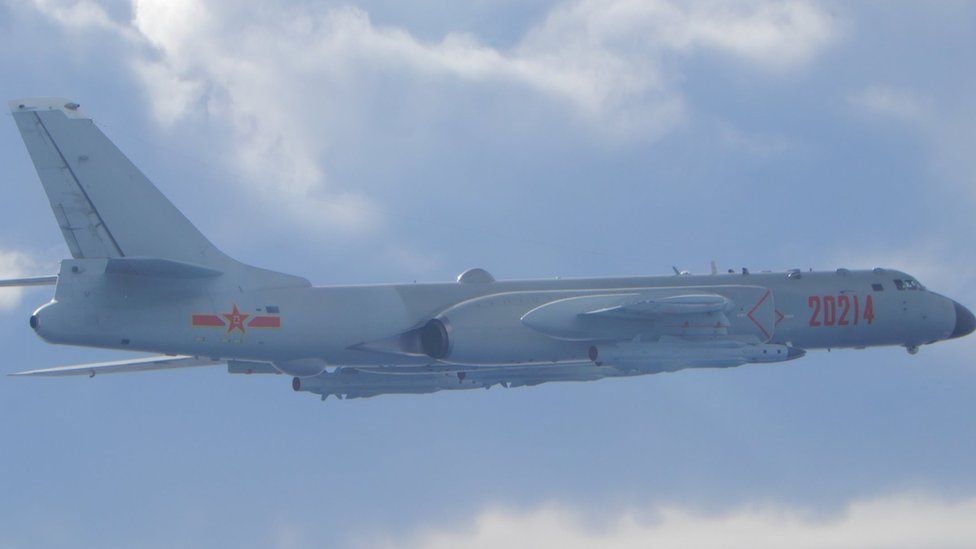 Taiwan has reported a "large incursion" by Chinese warplanes for the second day running, a show of force that coincides with the first days of US President Joe Biden's term of office.
Sunday's operation involved 15 aircraft and followed a similar drill that led to a warning from Washington.
China sees democratic Taiwan as a breakaway province, but Taiwan sees itself as a sovereign state.
Analysts say China is testing the level of support of Mr Biden for Taiwan.
In the US's first public remarks on Taiwan since Mr Biden came into power, the US State Department reaffirmed its "rock-solid commitment" to helping it defend itself.
China has carried out regular flights over the international waters between the southern part of Taiwan and the Taiwanese-controlled Pratas Islands in the South China Sea in recent months.
But they are usually conducted by one to three reconnaissance or anti-submarine warfare aircraft, according to Taiwan.
Sunday's operation involved 12 fighters, two anti-submarine aircraft and a reconnaissance plane, the ministry said. On both occasions, Taiwan's air force warned away the aircraft and deployed air defence missile systems to monitor the planes.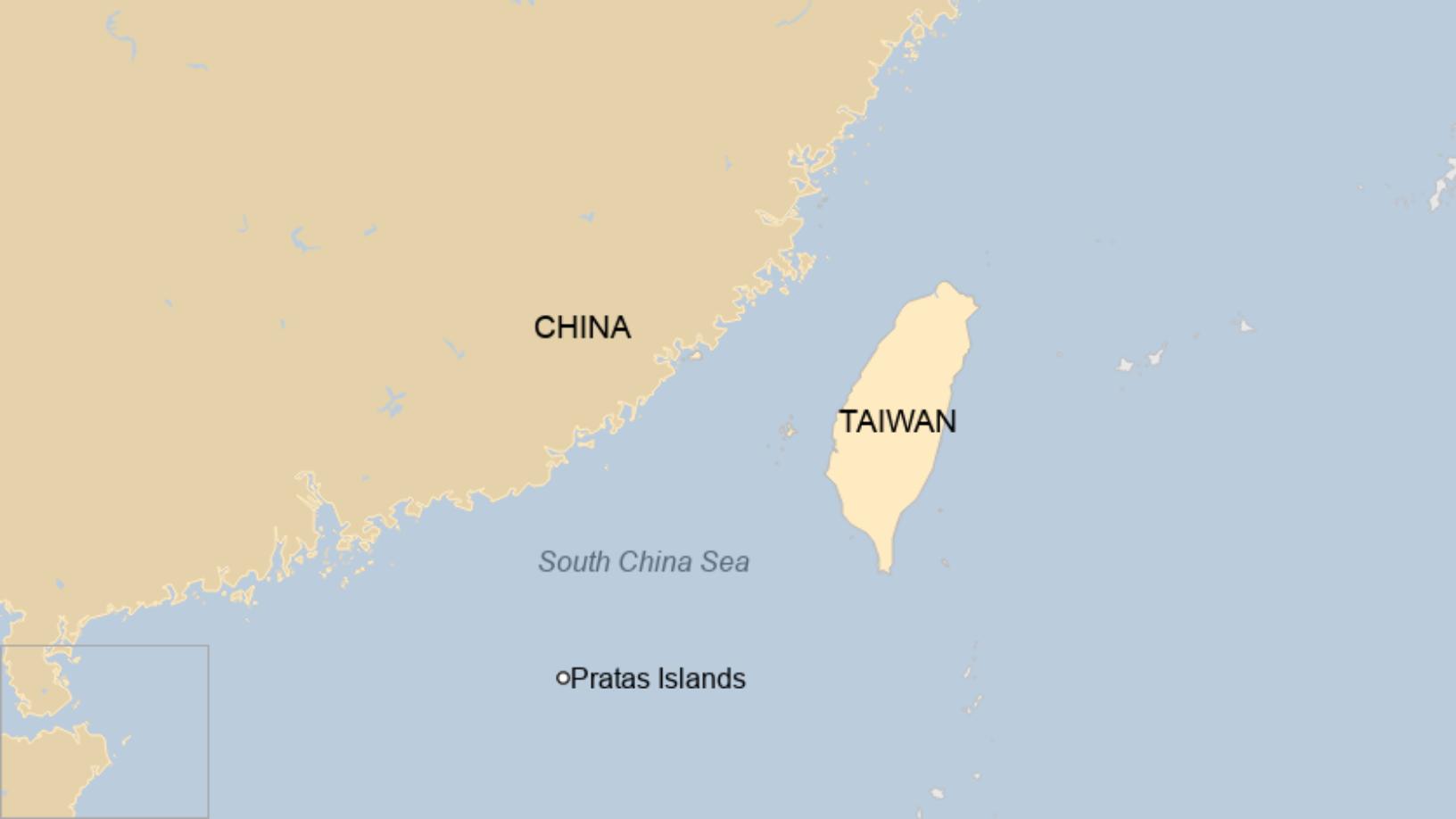 The drills come days after the inauguration of President Biden, who is expected to maintain pressure on China over a wide range of issues including human rights, trade disputes, Hong Kong and Taiwan, which has been a major thorn in the deteriorating relationship between the two powers.
On Monday, China's foreign ministry spokesman Zhao Lijian said US military activities in the region were not good for peace.
"The United States frequently sends aircraft and vessels into the South China Sea to flex its muscles," he told reporters. "This is not conducive to peace and stability in the region."
He condemned a US aircraft carrier group sailing into the South China Sea on Saturday as "a show of force". The US says it is a "freedom of navigation" exercise.
The substance of the new US administration's policies on China and Taiwan remains to be seen but, in response to Saturday's operation, state department spokesman Ned Price said the US would continue to deepen its ties with the island.
"We urge Beijing to cease its military, diplomatic, and economic pressure against Taiwan and instead engage in meaningful dialogue with Taiwan's democratically elected representatives."
Last week, the island's de-facto ambassador to the US, Hsiao Bi-khim, was invited to attend Mr Biden's inauguration, in what was seen as another sign of the new administration's support for Taiwan.
Lo Chih-cheng, a senior lawmaker for Taiwan's ruling Democratic Progressive Party, said China's moves were an attempt to deter the new US government from backing the island. "It's sending a message to the Biden administration," he told the Reuters news agency.
A strong message for Biden
By Cindy Sui, BBC News, Taipei
China refrained from flying into Taiwan's south-west air defence identification zone for years, even though it had the right to do so - such zones are not recognised in international law. So the Taiwanese government calls China's flyovers "incursions", but technically they are not.
Analysts believe China wants to show dissatisfaction towards what it sees as former US President Donald Trump and Taiwanese President Tsai Ing-wen changing the status quo over the past four years.
Just because there's now a change in US president, doesn't mean Beijing will stop asserting what it has long seen as its right to fly in its own backyard. It also wants to warn President Tsai against taking further steps towards formal independence.
Perhaps more importantly, Beijing wants to send a strong message early on in Joe Biden's presidency that the Taiwan issue is dangerous and remind him not to play with fire by emboldening Ms Tsai, as the Trump administration did.
Instead it's hoping Mr Biden will mitigate the risk by scaling down support for Taiwan, or at least sending a message to Taipei not to be a troublemaker. Regardless of the reason, it may be hard to convince Beijing to return to the gentler old days.
China and Taiwan have had separate governments since the end of the Chinese civil war in 1949. Beijing has long tried to limit Taiwan's international activities and both have vied for influence in the Pacific region.
Tensions have increased in recent years and Beijing has not ruled out the use of force to take the island back.
Although Taiwan is officially recognised by only a handful of nations, its democratically elected government has strong commercial and informal links with many countries.
Like most nations, the US has no official diplomatic ties with Taipei, but a US law does require it to provide the island with the means to defend itself.