North Korea defectors: Loose screws at border blamed for gymnast crossing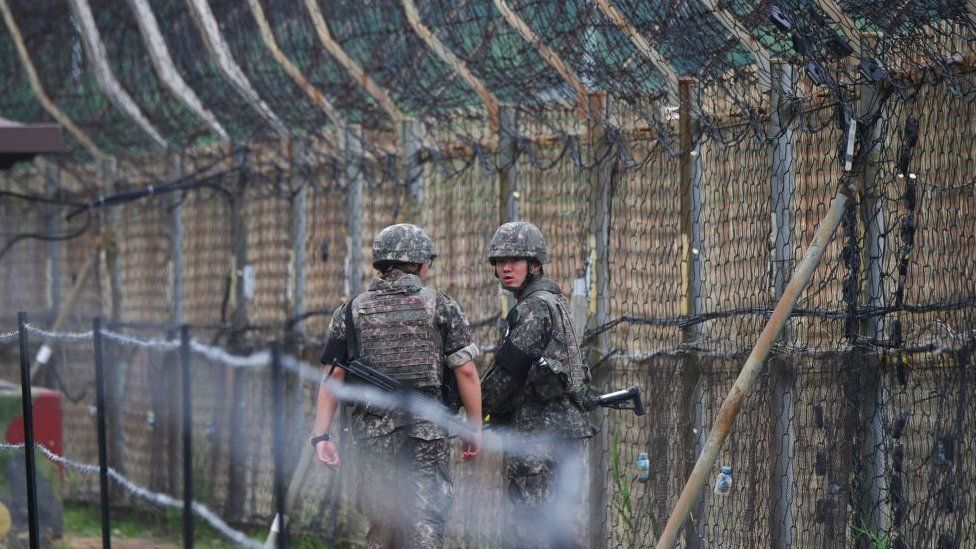 South Korea says a loosened screw in its border sensors is to blame for a defection from the North going undetected.
Earlier this month, authorities captured a man who said he'd escaped from the North by jumping over a border fence.
The man in his late 20s reportedly said he was a former gymnast.
South Korea's military announced it would now check every sensor at the inter-Korean border.
The system was installed in 2015 and is supposed to alert guards if there is some impact on the fence.
South Korea's Joint Chiefs of Staff on Thursday said that because of loose screws, sensors had not worked properly.
The gymnast defector was later picked up by surveillance cameras.
There has been strong criticism over the issue in the South as it's seen as a failure to respond to a potential North Korean infiltration.
After the defector had been tracked down, an inspection of the fence showed it had been pressed down - which should have in turn triggered the sensors, had they been working.
According to South Korean media, authorities also had the young North Korean jump several times to verify his story of how he crossed the border.
About 1,000 people defect from North Korea each year, fleeing a repressive state that has faced numerous accusations of human rights abuses.