Kyrgyzstan election: Fresh clashes as state of emergency comes into force
A state of emergency has come into force in Kyrgyzstan, as rival protesters continued to fight at rallies in the capital, Bishkek.
Shots were fired at the car of former president Almazbek Atambayev at one rally on Friday. He was unharmed.
President Sooronbay Jeenbekov ordered a state of emergency to come into effect at 20:00 local time (14:00GMT) on Friday and last until 21 October.
A curfew and strict military restrictions have been imposed, including controls on who can travel in and out of the capital.
The decree also gives permission to the army to set up security posts in Bishkek, deploying soldiers and military hardware.
Fist fights broke out at demonstrations on Friday among groups supporting rival politicians who are vying to become the country's new prime minister.
The landlocked country, which borders China, was part of the Soviet Union until independence in 1991. It has a reputation for holding semi-free and fair elections in comparison with some of its neighbours, but uprisings in 2005 and 2010 swept previous presidents from power.
The violence this week has left at least one person dead and 1,000 injured.
What are protesters fighting about?
A disputed parliamentary election led to a violent uprising this week as protesters refused to accept the outcome. The Central Election Commission later annulled the results.
The clashes have created a power vacuum and mob rule is spreading across the country, with people storming government offices and installing their own leaders.
Prime Minister Kubatbek Boronov stepped down on Wednesday but now demonstrators cannot agree on who should lead a new government and each group wants their own leader to take power.
President Jeenbekov said on Friday that he would resign when MPs appointed a legitimate cabinet and the rule of law was restored.
One group is backing former MP Sadyr Japarov, who was reportedly freed from prison by protesters earlier this week. A group of 35 MPs announced he was the new PM on Wednesday, but opponents say the selection process violated the constitution.
Former president Almazbek Atambayev was also freed from prison by groups supporting him and his former prime minister Omurbek Babanov, who fled the country in 2017 after unsuccessfully challenging current president Mr Jeenbekov in a presidential election.
On Friday four parties nominated Mr Babanov for prime minister.
What happened on Friday?
Protesters threw stones and clumps of earth at each other in Ala-Too square in the centre of Bishkek.
Mr Atambayev said gun fire had hit his car during the clashes.
"An attempt on the life of the former president has taken place... several bullets hit his car," a spokesperson for the Social Democratic Party told Kyrgyz news website 24.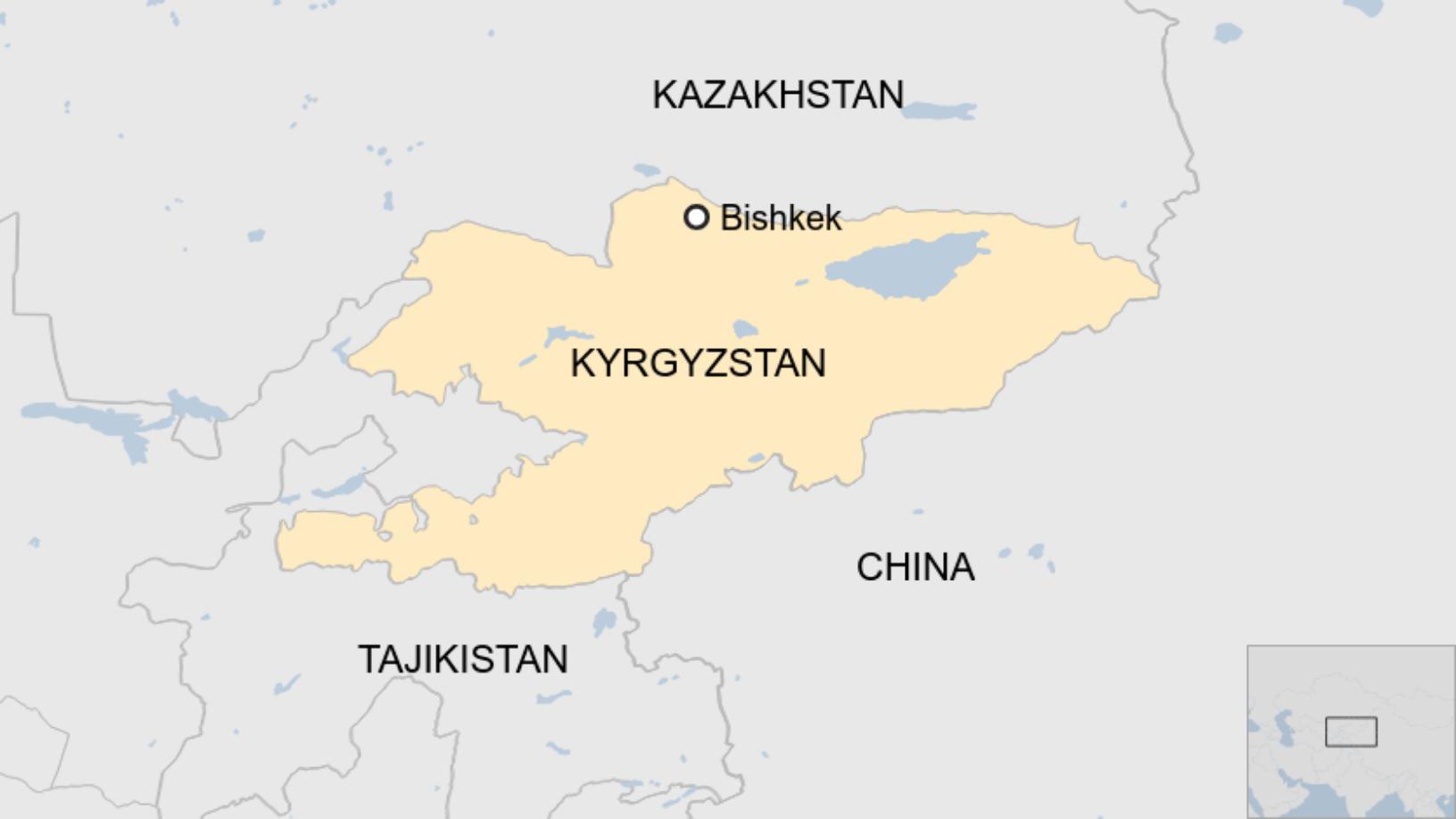 Another party official told AKIpress news that shots were also fired at former prime ministers Sapar Isakov and Mr Babanov.
A 29-year-old activist who had been put forward as deputy prime minister was injured and taken to hospital with concussion, reports AFP news agency.
What do we know about the election?
The parliamentary vote was held last Sunday. Only four political parties out of 16 won enough votes to gain seats in parliament - three of the four had close ties to Mr Jeenbekov.
None of the established opposition parties secured a seat, and on Monday all 12 opposition groups jointly declared they would not recognise the results.
They accused parties close to the president of vote-buying and voter intimidation - claims international monitors said were "credible" and a cause for "serious concern".
Some observers claimed to have seen, during the first hours of voting, some citizens with marked masks being handed filled-out ballots.
There were also allegations of voters being bribed and bussed in to places where they could swing the result.