Kabul bombings: Nowruz celebrations hit by deadly blasts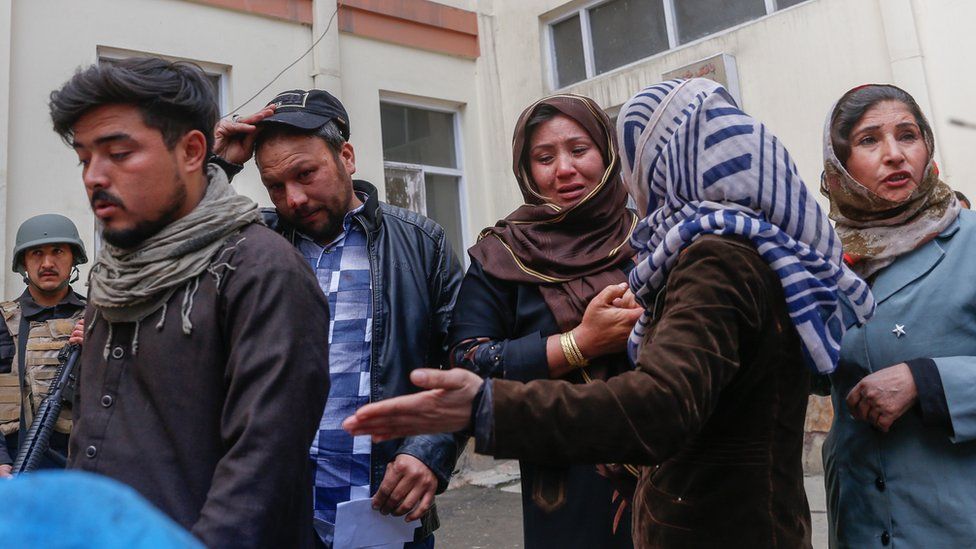 At least six people have died in three bomb explosions in the Afghan capital Kabul during Persian New Year celebrations, officials say.
The remote-controlled explosions, which also injured 23 people, happened on Thursday morning.
AFP news agency said the devices were placed in the washroom of a mosque, a hospital and an electricity meter.
The Islamic State group (IS), which has been behind a series of attacks in Kabul, said it was responsible.
Nowruz is the ancient Persian New Year holiday but is deemed un-Islamic by many ultra-conservative Muslims.
"As we celebrate this auspicious day to bind us together, our fellow citizens witnessed another devastating day in #Kabul," President Ashraf Ghani wrote on Twitter.
"We lost peaceful citizens to a coward enemy that knows no bounds."
AFP reported the blasts were near Kabul University and the Karte Sakhi shrine.