Afghanistan attack: Nangarhar suicide blast toll soars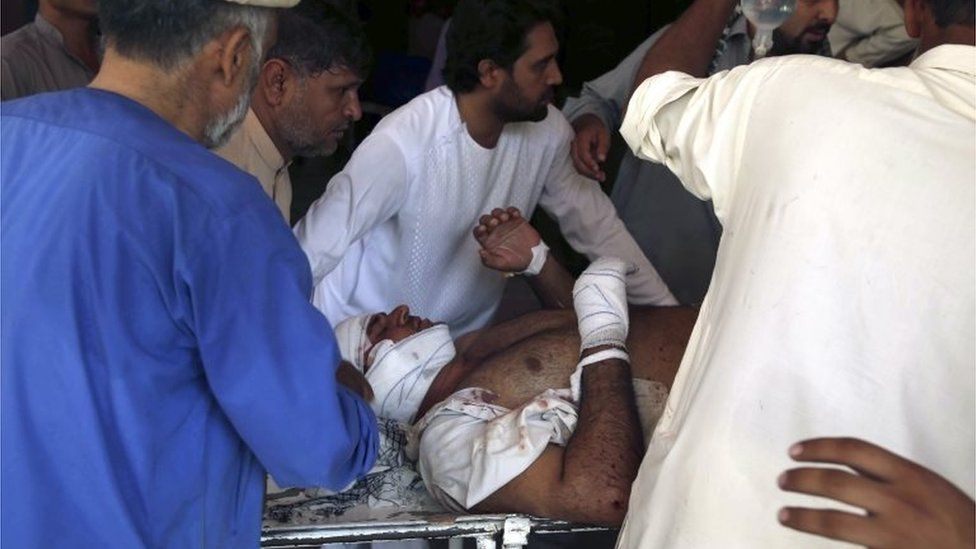 A suicide bombing in east Afghanistan has killed at least 68 people, officials say, in one of the deadliest insurgent attacks in recent months.
The bomber struck in a crowd of people protesting against a local police chief in Nangarhar province near Pakistan.
The death toll from Tuesday's blast soared overnight. Another 165 people were injured - local hospitals struggled to cope with the casualties.
Hundreds have died in a wave of recent attacks. Elections are due in October.
No group has said it carried out the suicide bombing in the crowd of protesters in Nangarhar's Momand Dara district, but Islamic State militants are active in the province.
Earlier, five people were injured in two bomb attacks near a school in the same province.
Officials are warning that more attacks are likely with campaign rallies due to be held ahead of parliamentary elections. The violence has led some to question whether the poll can be held on 20 October as scheduled.
The violence follows recent diplomatic efforts to end the lengthy war with the Taliban.
Government forces have suffered several setbacks in recent weeks in their battles against the Taliban.
The renewed fighting has dampened the prospect of diplomatic progress ending the war.