Afghan violence rages in four northern provinces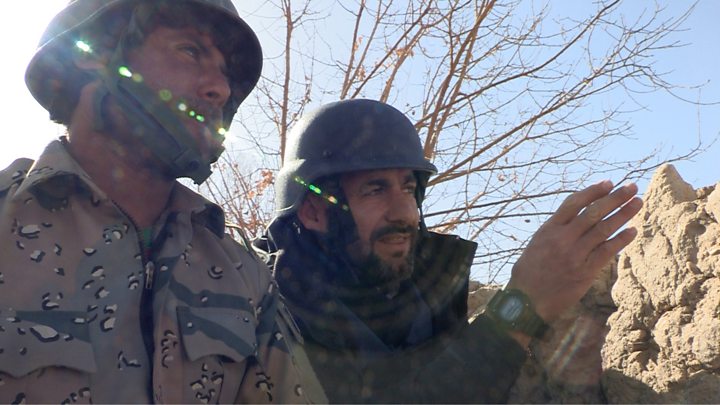 Dozens of Afghan security personnel and Taliban fighters have been killed as battles continue to rage across four northern provinces.
Afghan officials say that without reinforcements the capital of Sar-e Pul province could fall to the Taliban, which launched attacks on Sunday night.
Key areas of Jawzjan province had fallen to the Taliban, officials said.
The violence follows recent diplomatic efforts to end the lengthy war between the Afghan government and the Taliban.
A spokesman for the Sar-e Pul provincial governor reportedly said militants were gathering to the east of Sar-e Pul city, warning "the centre will fall to the Taliban" if the government did not send more troops.
A Taliban spokesman meanwhile said their fighters had taken checkpoints no more than five kilometres (3 miles) from the city centre.
In other clashes:
14 security personnel were killed in Samangan province after Taliban insurgents attacked a police checkpoint
Taliban militants stormed an army base in Kunduz province, killing at least 15 troops in Dasht-e-Archi district
Government forces have suffered several setbacks in recent weeks in their battles against the Taliban.
In August, militants also briefly seized the major city of Ghazni, sitting on the main highway between the capital Kabul and the south of the country.
The renewed fighting has dampened the prospect of diplomatic progress ending the war.
Earlier this year, hopes were raised after an unprecedented three-day ceasefire during Eid celebrations was largely respected by both sides, and Taliban officials secretly met a senior US diplomat in Qatar in July.