Kuwaiti influencer defends controversial remarks on Filipino workers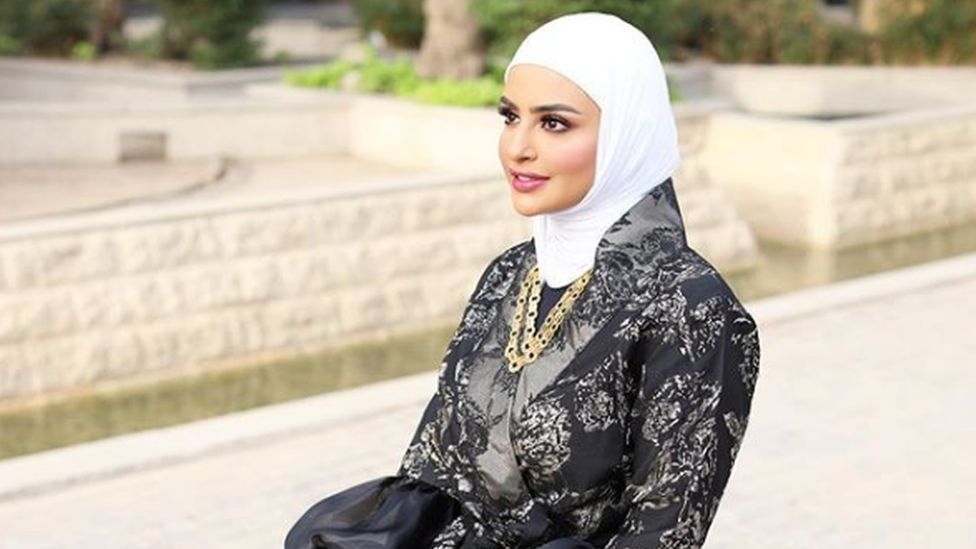 A Kuwaiti social-media influencer who was criticised over comments she made about Filipino domestic workers has defended her remarks.
Sondos Alqattan had posted an Instagram video condemning new laws that give Filipino workers a day off per week and the right to keep their passports.
However, she has said that the outcry she received was "unjustified", though she has since deleted the video.
Known for her make-up tutorials, Ms Alqattan has 2.3m Instagram followers.
"I have not [in] any circumstances in present or past... degraded or in any way mistreated an employee of mine," she said in an Instagram post on Tuesday.
"I consider all employees as equal human being [sic]."
Several beauty companies who previously had ties with Ms Alqattan have moved to distance themselves.
"We are totally against the principles expressed by Ms Sondos Alqattan which in no way reflect the Micallef brand," a spokesperson from perfume house M. Micallef told the BBC.
Make-up company Chelsea Beautique also posted on Twitter that Ms Alqattan's behaviour did not "represent [their] brand's core beliefs".
'Out of touch with humanity'
In her controversial video posted earlier in July, Ms Alqattan said: "How can you have a servant at home who keeps their own passport with them? And what's worse is they have one day off every week. I don't want a Filipina maid anymore."
The response to her remarks has been fierce.
OFW workers aren't anyone's property. They have their rights to keep their passports and have a day off. I watched many documentaries on Filipino OFW workers that they are being abused and murdered. #StopSlavery #SondosAlQattan

— Jehan Masood (@jehan_masood) July 23, 2018
boycotting an influencer. anybody who thinks keeping their employee's passport is their right and anybody who believes a working person does not deserve at least one day off, is out of touch with humanity #SondosAlqattan #slavery

— Pam for the Glam (@pamfortheglam) July 20, 2018
@sondosalqattan I used to like you because i think u are an amazing woman, but what you said about Filipino domestic helper is below the belt, you are nothing but a pretty face, rotten from the inside..

— Kris Aganon (@AganonKris) July 19, 2018
"We strongly demand that she offer public apology [sic] and express remorse for her disgusting statements," it said in an online statement.
"It would be more valuable if she can visit the Philippines to witness the appalling poverty... and find out what hardships [they] had to go through before they can be deployed abroad."
More than 250,000 Filipinos are working in Kuwait, according to the Philippines foreign ministry. Most are employed as maids or domestic helpers.
The Philippines had earlier this year temporarily banned its citizens from travelling to work in Kuwait, following an incident in which a domestic worker was killed and her body found in a freezer.