Sri Lanka's Galle cricket stadium risks being demolished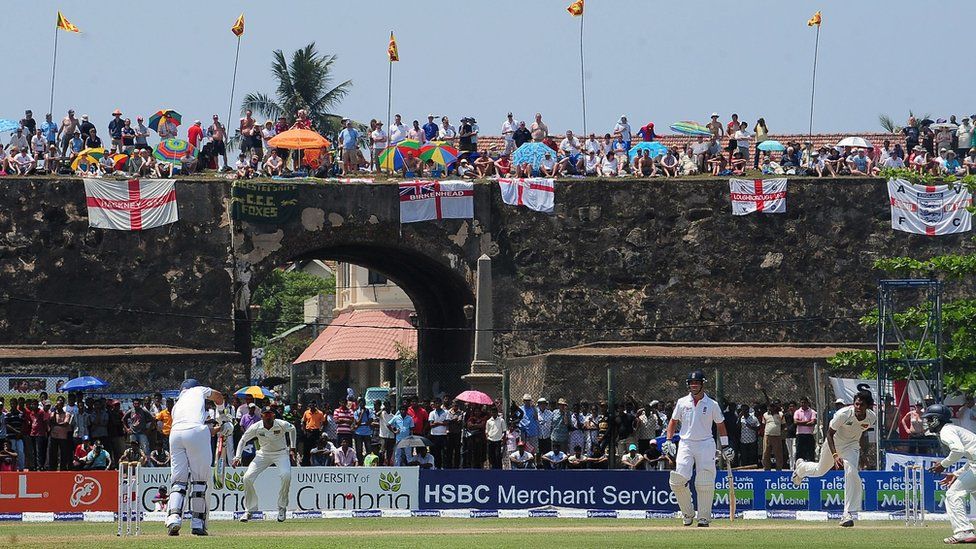 One of the world's most picturesque cricket stadiums is at risk of being demolished because it threatens the heritage status of a nearby fort.
Galle cricket stadium, in southern Sri Lanka, is famed for its stunning views of the Indian Ocean.
But it is the 17th Century Dutch fort which looms over the ground that has put it in danger.
Sri Lanka's cultural affairs minister Wijeyadasa Rakapakshe said the fort risks losing Unesco World Heritage status because of unauthorised construction nearby, including the 500-seat pavilion stand which was rebuilt after the ground was devastated by the 2004 tsunami.
Mr Rakapakshe said the government had been left with a choice: either remain on the World Heritage list, or keep the pavilion.
However, Arjuna Ranatunga - who led Sri Lanka to victory in the 1996 World Cup as captain - has suggested a compromise: demolish the current stand, and put up temporary seating when Test matches were played.