Park Geun-hye: More jail time for South Korea ex-leader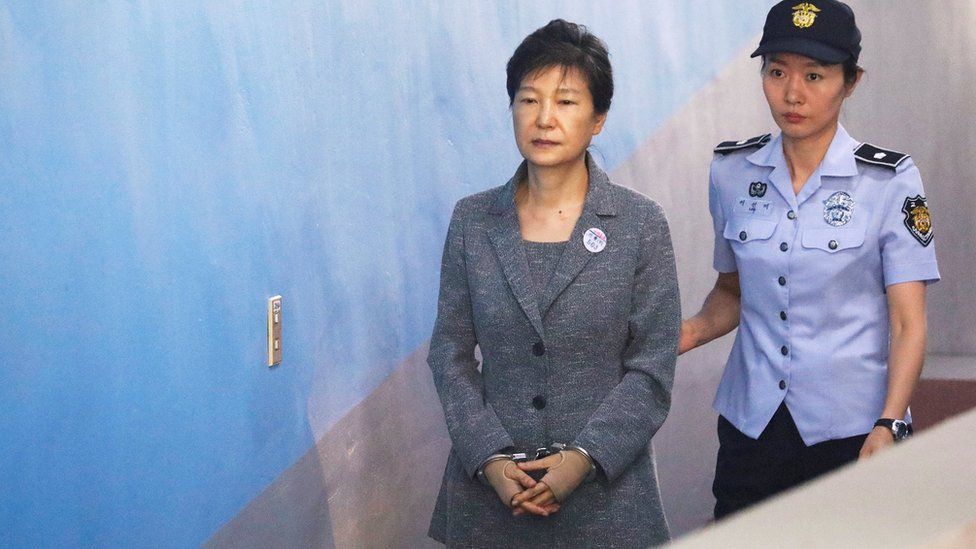 Disgraced former South Korean President Park Geun-hye has been jailed for a further eight years for corruption, on top of the 24 she is already serving.
A court in Seoul sentenced Park to six years for illegally accepting funds from the country's spy agency, and two years for interfering in elections.
Park, the country's first female president, has boycotted court hearings, maintaining her innocence.
She says her trials have been politically motivated and that the judiciary and prosecution are biased against her.
The prosecutions brought to light the longstanding close ties between South Korea's political elite and the chaebols, or family-run conglomerates, which dominate its economy.