North Korea crisis in 300 words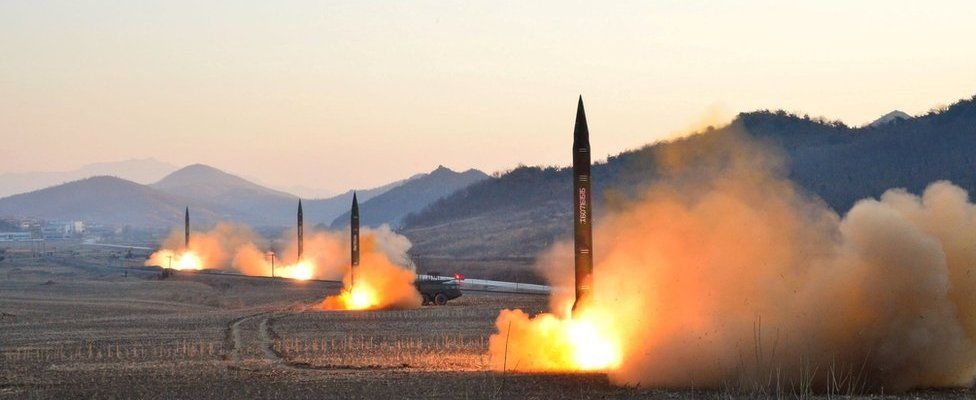 Despite two summits in 2018 and 2019, and then a historic meeting at the Korean border, the future of the US-North Korea talks look bleak.
Here's an overview of a saga that has at times threatened nuclear war.
Why did North Korea develop nuclear weapons?
The Korean peninsula was divided after World War Two and the North developed an authoritarian form of government.
Isolated globally, it saw nuclear weapons as a deterrent against a world it believed was seeking to destroy it.
Could it carry out a nuclear attack?
Probably. Pyongyang has carried out six nuclear tests.
Mr Trump accepted, ignoring past pre-talk conditions that North Korea denuclearise first.
The two signed an agreement committing to the "complete denuclearisation of the Korean peninsula" but with no detail on what that meant.
Since then, there has been little progress, despite more talks.
The US wants North Korea to unilaterally give up its nuclear weapons while Pyongyang wants a step-by-step approach to ease the crippling sanctions regime.
The most recent talks between officials, though not leaders, took place in Sweden in October 2019.