Bangladesh attack: Police say hostage mistaken for gunman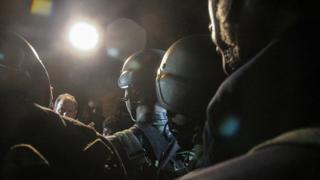 Bangladesh police have admitted they mistakenly identified a hostage as one of the gunmen in the deadly attack on a cafe in Dhaka last Friday.
Officials initially said troops killed six gunmen when they ended a siege on the Holey Artisan Bakery.
Police now say one man identified as an attacker was in fact a hostage also held at the bakery. It is unclear how he died and who killed him.
Saiful Islam Chowkidar was later named as a pizza chef at the cafe.
Police told BBC Bengali that although the chef's picture was released along with the other attackers, he has subsequently been cleared of any involvement. They did not confirm earlier reports that police may have mistakenly shot him.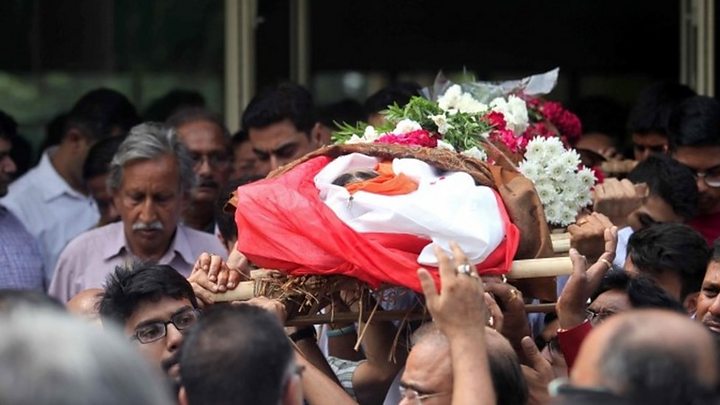 Relatives of Mr Chowkider said they recognised him among the pictures of suspected attackers that police had released.
"We protested. We said he was never a militant. He was a hardworking man and one of the best pizza and pasta makers in Bangladesh," Mr Chowkider's cousin, named only as Solaiman, told AFP.
"We went to the military, but they would not hand over the body, they said he was a suspect."
Mr Chowkider is survived by two daughters and his wife, who is pregnant.
Police named the five gunmen who attacked the restaurant as Nibras Islam, Rohan Imtiaz, Meer Saameh Mubasheer, Khairul Islam and Shafiqul Islam.
The attack left at least 22 others dead, many of them foreigners.
On Tuesday, the bodies of nine Italians and seven Japanese killed were flown home.
The Italian victims were honoured by relatives and President Sergio Mattarella and Foreign Minister Paolo Gentiloni at Ciampino base near Rome
At Tokyo's Haneda Airport, the bodies of the Japanese victims were lowered in boxes onto the tarmac before bouquets were placed next to them
The killings were claimed by the so-called Islamic State. However, Bangladesh's home minister said the attackers belonged to a local militant group and made no demands during the attack.
Bangladesh authorities who monitored social media saw several messages on Twitter on Friday saying there would be an attack, HT Imam, a political adviser to Prime Minister Sheikh Hasina told Reuters.
However, police believed that the attack would target embassies or major hotels and restaurants instead, added Mr Imam.
"They [police] didn't think at all it can be this place," Mr Imam said. "It is to be investigated whether there was an intelligence failure."
The attack comes after a spate of murders of secular bloggers, gay activists, academics and members of religious minorities, blamed on Islamist militants.