China lodges protest after North Korea man 'kills four'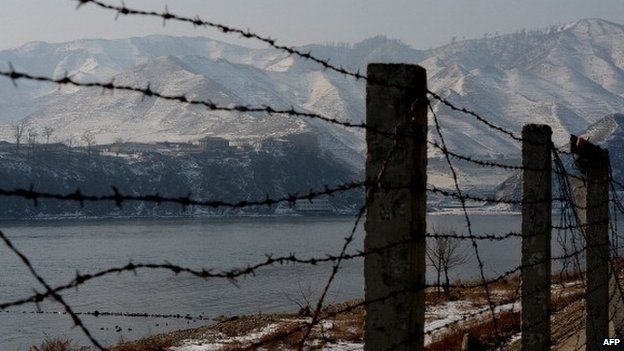 China has protested to North Korea following reports that an army deserter killed four people in a Chinese border city.
The soldier crossed the border in late December, stealing money and food before killing residents in Helong, local media reported.
He was later arrested north of the Tumen River that divides China and North Korea.
The river has been used for years by people trying to flee North Korea.
The Chinese foreign ministry gave no details about the incident, but said it has lodged a protest with North Korea.
"China's public security bureau will handle the case according to law," a ministry spokeswoman said, suggesting the suspect will be prosecuted in China rather than handed back to Pyongyang.
It is not unknown for North Koreans to cross the porous border into China in search of food.
Many trying to escape the country cross into China before seeking to travel onto a third country and then into South Korea.
China often repatriates defectors back to the North, ruling them economic migrants.
Activists say North Korea has strengthened border security to prevent defections since Kim Jong-un took power in 2011.