Afghanistan withdrawal: What does the future hold?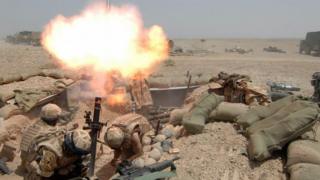 Afghanistan prepares for the withdrawal of most foreign troops this month.
The first contingent of international peacekeepers - the Nato-led International Security Assistance Force (ISAF) - deployed in January 2002, marking the start of a protracted fight against the Taliban.
In November, Afghanistan president Ashraf Ghani ratified security deals allowing a new Nato force of about 12,000 to remain in country to focus on training, advising and assisting the national security forces.
Some people believe that the Nato operation has been partially successful but others are concerned that after over a decade of war, the Taliban are far from being defeated.
What are your memories of the international military presence in Afghanistan? Were you or a member of your family affected by events in the country? What does the future hold for the people of Afghanistan? What are your visions for the region?
Send us your memories and thoughts to haveyoursay@bbc.co.uk or tweet us @BBC_HaveYourSay using the hashtag #leavingafghanistan