Australia unemployment rate remains steady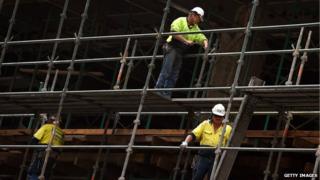 Australia's unemployment rate remained steady at 6.2% in October 2014, seasonally adjusted, according to official figures.
The seasonally adjusted number of people in employment increased by 24,100 in October 2014 to 11,592,200.
This followed a decrease of 23,700 persons in September 2014.
The increase in the number of people employed in October was driven by full-time employment and was higher than economists had expected.
But more people were looking for work in October, with the seasonally adjusted participation rate increasing 0.1 percentage points to 64.6%.
Earlier this week, Australia's official statistician revised figures for employment that showed the labour market was weaker than first reported over August and September.
It revised the figures because of problems with its jobs survey. It has chosen to adopt a new way of seasonally adjusting the data.
The unemployment rate was revised to 6.2% in September and 6.1% for August, compared with a previous 6.1% and 6.0%, respectively.