Australian radio donates to family of Royal hoax nurse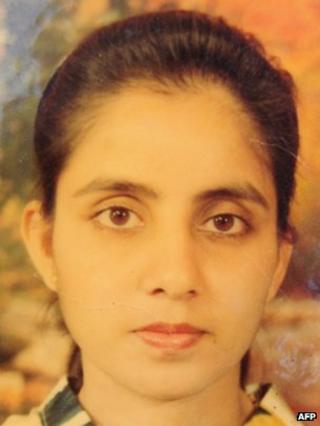 An Australian radio station has donated A$500,000 (£278,000) to the family of a UK nurse who killed herself after putting through a hoax call to the hospital room of Prince William's wife.
The Southern Cross Austereo station expressed its "deepest sympathy" to Jacintha Saldanha's relatives.
On Friday, Coroner Fiona Wilcox concluded Mrs Saldanha, 46, had taken her own life.
Dr Wilcox said the call was "clearly pressing on her mind".
Trust fund
The hoax call was made in December 2012, during the Duchess of Cambridge's first pregnancy, by Southern Cross Austereo presenters pretending to be Queen Elizabeth and Prince William's father Prince Charles, the heir to the British throne.
The fact the call was put through to the Duchess of Cambridge's room at King Edward VII's Hospital in London, meant that details about her treatment for severe morning sickness were revealed to the public.
Mrs Saldanha, 46, from Bristol, was found dead just days after taking the call.
Southern Cross Austereo acknowledged that no amount of money could relieve the sense of loss suffered by her relatives, but said it was donating the money to a trust fund to "help them in the future".
On Friday, one of the radio presenters involved in the prank call made a tearful apology at the inquest into Mrs Saldanha's death.
"This tragedy is always going to stay with me as a constant reminder," Mel Greig said in a statement.