Taiwan subway knife attack leaves three dead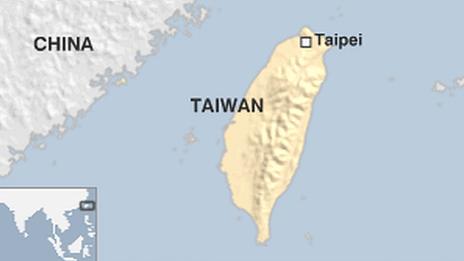 A knife attack on a subway train near Taiwan's capital, Taipei, has left at least three people dead and more than 25 others injured.
The attacker, said to be a 21-year-old student, boarded the train at the Longshan Temple station, police said.
Passengers fled at the next station, Jiangzicui, reports said. TV footage showed the train spattered with blood.
The attacker, who some reports said was drunk, was taken into police custody following the incident.
Police told the BBC he said he wanted to do something big.
The attack happened about 16:00 local time (08:00GMT). Among the three people who died were a 47-year-old woman and two men aged 20 and 30.
Police said the attacker used a knife 10cm (four inches) long and had another longer blade with him, the Associated Press news agency said.
The attack is highly unusual for Taiwan, where violent incidents are rare, says the BBC's Cindy Sui in Taipei.