South Korea ferry survivors 'miscounted'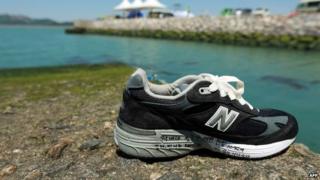 The number of people who survived the South Korean ferry disaster three weeks ago has been over-counted by two passengers, the coastguard says.
Coastguard chief Kim Suk-kyoon said only 172 people survived the 16 April sinking - not 174, as the government had been saying since 18 April.
He said the miscount was due to mistakes in the counting process.
PM Chung Hong-won has said that the search for victims in the sunken ferry must be completed by the weekend.
Correspondents say that the changes to the survivor count means that the number of people feared dead has risen to 304.
So far 269 bodies have been recovered.
More than 80% of the victims are students from a single high school near Seoul who were on a trip to southern Jeju island.
Mr Kim said that one miscount was because one of the survivors was accidentally listed twice - the other was due to an inaccurate report supplied by a passenger who survived.
Correspondents say that families of the victims and many other South Koreans will see the miscount as the latest manifestation of the government's mishandling of the rescue effort.
The authorities have also been accused of a series of regulatory failures before the ferry sunk.
Rescuers on Wednesday continued their intensive search, with coastguard, navy and civilian divers working in shifts to open all of the 64 passenger cabins where the missing are thought to be trapped.
In addition fishermen have been asked to search the waters near the site of the sinking because of fears that bodies and belongings of the passengers could be swept away from the sunken vessel despite the installation of nets that were supposed to stop this from happening, Yonhap reported.
Divers who had been battling bad weather and fast currents to retrieve bodies over the past three weeks faced better conditions on Wednesday, officials said.