Woman hangs herself in Korean reality television show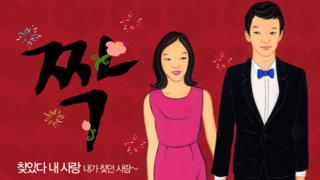 A woman taking part in a popular South Korean reality television show has been found dead in a bathroom on the set.
The police said she appeared to have hanged herself with the cord of a hairdryer.
South Korean media have raised questions about alleged bullying and humiliation during filming of the match-making show.
The producer expressed remorse at the death but denied that the woman had been put under too much pressure.
The programme called "Jjak", which means partner, features seven men and five women contestants who compete for dates in a guesthouse, known as "Lovetown", which is fitted with cameras in all rooms except the bathroom.
South Korean newspapers say the show has a reputation for creating emotional tension and that contestants are required to eat meals alone when rejected by their dates.
Producers questioned
Police said the 29-year-old woman, identified only by her surname Jeon, had left a note saying that her life was full of trauma and she wanted to end it.
She was reported to have told her mother by phone that she could not live in the country if the programme was aired.
The police have been interviewing the producers and other participants to try to find a possible reason for the suicide.
The national broadcaster, SBS, withdrew the latest edition of the show from broadcast after Miss Jeon was found dead.
South Korea has the highest suicide rate in the developed world. The latest government statistics indicate that the rate has tripled in the last two decades to 28 people per 100,000.