Indonesia could review Schapelle Corby parole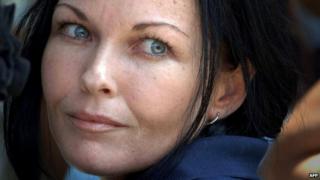 Indonesia says it could review Schapelle Corby's parole, after Australian TV broadcast a documentary about the convicted drug trafficker.
The justice minister said her parole could be revoked if she was found to have breached her parole conditions.
The programme, which included an interview with Corby's sister, was broadcast in Australia on Sunday night.
Corby was jailed for 20 years in 2005 for smuggling marijuana into Bali. She has always denied the charges.
The former beautician was released on parole in February. Under the parole conditions, she cannot leave Bali until 2017 or cause unrest to the local community.
Indonesian officials had previously warned Corby that giving an interview could potentially breach her parole, if comments she made caused problems.
Australian officials, meanwhile, warned she should not profit from it, because of the Proceeds of Crime Act, which stops criminals profiting from their crimes.
'Insensitive family'
The documentary, broadcast by Australia's Channel 7, did not include an interview with Corby. Instead, it featured footage of Corby following her release and an interview with her sister, Mercedes Corby.
Indonesian Justice Minister Amir Syamsuddin told reporters on Monday that there was a "big possibility" Corby's parole could be reviewed or revoked, depending on reports from the Bali Corrections Board.
"If we have to come to a decision that we will be forced to make, this will at least be partly the responsibility of her family, whom I see as being insensitive to what we're facing," he told local newspaper Kompas.
He added that he deeply regretted the TV programme, and that there had been "tough accusations domestically".
"Just to defend this one person, Corby, I experienced a lot of pressure, and there have been all sorts of issues," he said.
In the interview, Mercedes Corby said the marijuana found in Corby's bag "could have been from Indonesia", suggesting she had been set up.
She added that Corby was "broken" from her time spent in prison.
Nasir Jamil, a member of the Indonesian parliament's justice and human rights committee, said the programme gave the impression that "Indonesian law is for sale", Fairfax media reported.
Bali prison official Sunar Agus told AFP news agency Corby should "keep a lower profile", adding that officials were ready to "use force" to return her to prison if her parole was revoked.
Corby, whose case attracted huge attention in Australia, received several remission grants during her sentence because of good behaviour and a five-year sentence cut under a clemency appeal.
When announcing her parole, Mr Syamsuddin said that the granting of that parole was a "right regulated by law".
However, the move drew criticism from some Indonesian lawmakers and an anti-drugs group, who said it violated laws that are supposed to be stringently enforced.
Dozens of news crews flew to Bali to cover her release and there has been considerable speculation that she and her family had been negotiating to sell her story.
The documentary ranked seventh in Australia's television viewing ratings that evening, in a performance described as disappointing by pundits.
Last month, Australian police raided the offices of Seven West Media, which owns Channel 7, amid speculation the network was planning to pay Corby for an interview.
The network condemned the raid. It also said no deal on payment had been made with the Corby family.