Pakistan bomb kills two outside Iran's Peshawar consulate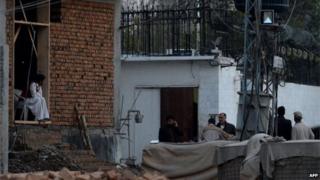 Two Pakistani security guards have been killed in a suspected suicide bombing outside the Iranian consulate in the city of Peshawar, police say.
The blast in the University Town area left about 10 others injured.
Reports said the bomber blew himself up after being stopped at a security post.
A group allied to the Pakistani Taliban claimed the attack, saying it would attack Shias everywhere. Sectarian violence is on the rise in Pakistan but attacks on Iranian targets are rare.
Neighbouring Iran, which is predominantly Shia, condemned the bombing.
Its foreign ministry urged regional countries to co-operate closely to combat the "spread of terror acts and extremism".