Philippines bus crash kills 13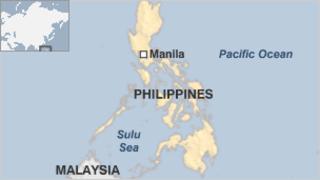 At least 13 people have been killed and more than 30 others injured when a bus plunged into a ravine in the northern Philippines, police say.
The bus was travelling through mountainous terrain when it fell some 120m (390 ft) off the road.
A Canadian and a Dutch national were among those who died, a police chief said.
Police said they suspected human error or mechanical failure was to blame.
The accident happened in Bontoc, some 280km (175 miles) north of Manila.
It comes less than two months after after a bus fell off an elevated motorway onto a van in the Philippine capital, killing 21 people.