China: More than 500 resign over election fraud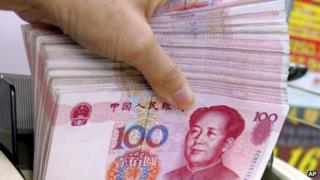 More than 500 municipal lawmakers in one Chinese province have stood down following an electoral fraud scandal, according to state media.
The 512 officials resigned after accepting bribes from 56 members of the provincial assembly to elect them to their posts, Xinhua news agency said.
The 56 disgraced lawmakers for central Hunan Province were also dismissed.
President Xi Jinping has vowed to fight corruption - warning it could topple the Communist Party.
'Vile impact'
Municipal officials have the power to appoint representatives to the local People's Congress, the provincial parliament that rubber-stamps decisions.
Local authorities dismissed 56 representatives of the 763-strong Hunan People's Congress for being "elected by bribery", state television channel CCTV said on its Twitter account.
An initial investigation revealed that 110m yuan ($18.1m, £11m) was offered in bribes to lawmakers and staff in the province's second city of Hengyang, Xinhua reported, citing a Hunan government statement.
"The fraud, involving such a huge number of lawmakers and a large amount of money, is serious in nature and has a vile impact," Xinhua quoted the statement as saying.
"This is a challenge to China's system of people's congresses, socialist democracy, law and Party discipline," it said.
It named Tong Mingqian, the former Communist Party chief of Hengyang, as being "directly responsible" for the election scandal.
President Xi has launched an anti-corruption campaign, pledging to target both "tigers and flies" - high and low ranking officials in the government.
There have been bans on new government buildings and lavish banquets, as Mr Xi demands officials cut down on waste and extravagance.
On Saturday, the president made a rare visit to a self-service restaurant in the capital, Beijing, taking his place in the queue with other customers.
Photos posted on the Chinese social media site, Weibo, show him in a traditional steamed bun shop where he ordered and paid for a meal at lunch time.