Afghanistan: Kabul blast 'an accident' at arms depot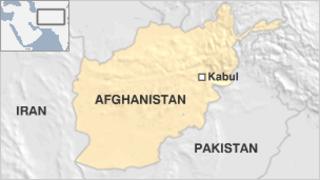 A powerful explosion in the Afghan capital, Kabul, was an accident at an arms depot, Afghan officials say.
Kabul's police chief said a rocket had detonated by accident inside the Afghan National Directorate of Security and there were no casualties.
The interior ministry told the BBC it was not an act of terror.
The International Security Assistance Force (Isaf) confirmed a blast took place around 10:20 (05:50 GMT) close to Nato headquarters in the city.
On Wednesday a suicide bomber detonated a car bomb near Kabul airport but there were no casualties.
Nato said the blast targeted an Isaf convoy coming to the airport but detonated prematurely.