Pakistan Idol talent show is broadcast for first time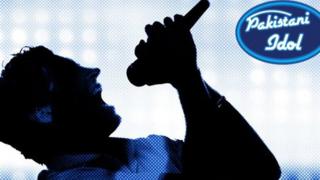 The first episode of the new music talent show Pakistan Idol has been broadcast to the delight of music lovers.
The programme has been described by the media as a watershed in the history of music in Pakistan.
The show has been made open to singers aged between 15 and 30 years-old.
The aim is to find "exceptional, versatile and unsigned solo recording artists" and bring them "into the musical mainstream".
Many in the Pakistani press could not contain their excitement ahead of the broadcast on Friday.
"This is not only a reality show but the beginning of an interesting journey that will have many turning points; the life of those who reach its end point will be revolutionised," The News commented.
"Pakistan Idol is the forum which has provided a golden opportunity to each and every Pakistani to win the hearts of the masses by showing their musical talent and on the way realise their destiny," it said,
The format - which is already broadcast to 150 other countries around the world - sees a judging panel selecting a group of finalists from open auditions who will progress to weekly live shows.
Judges include solo singer Hadiqa Kiani, Junoon frontman Ali Azmat and presenter Bushra Ansari.
Finalists will then have to appeal to a television audience for votes - contestants with the fewest number will be sent home.
The final will feature two or three contenders and the winner will be awarded a cash prize, a recording contract and the title of Pakistan Idol.
A large number of budding stars featured in the first audition of the show - held in a Karachi shopping centre.
An estimated 6.5 billion viewers around the world have over the last decade watched variants of the show.
It was initially broadcasted as the British television series Pop Idol in 2001.