Australian woman loses sex injury court case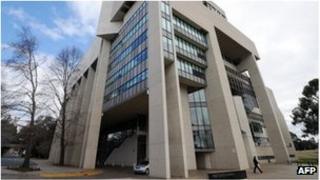 An Australian civil servant has lost a bid for compensation for an injury incurred while she was having sex during a work trip.
The woman was injured when a light fitting fell on her and a colleague while they were having sex in a motel.
The claimant initially won compensation from government insurer Comcare.
But the High Court overruled that judgement, saying the woman's employer had not encouraged her to engage in the activity that led to the injury.
Final ruling
The woman says she suffered damage to her nose, mouth and a tooth and psychological trauma after the light fitting was pulled from its mount.
But after a lengthy legal battle, four of the High Court judges ruled against the woman, with one judge dissenting.
"When the circumstances of an injury involve the employee engaging in an activity at the time of the injury, the relevant question is: did the employer induce or encourage the employee to engage in that activity?" the court said.
"On the facts of the respondent's case, the majority held that the answer to that question was 'no'."
The woman, who has not been named, has no further right to appeal.