Singapore Direct: Going beyond the headlines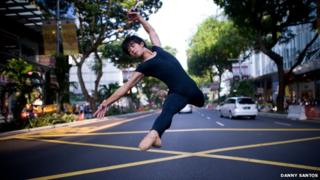 Singapore is the next destination for BBC World's Country Direct season of programmes and online content starting 19 October.
The tiny city state has more millionaires per head than anywhere else on earth. We ask how Singapore is spending its growing wealth and how sustainable is its economic model.
In Working Lives, Linda Yueh meets the people who are making their fortune here and those who are struggling to get by.
The BBC's flagship technology programme, Click, reveals the ultra-connected life style of the future in a place where the smart phone rules supreme.
Talking Movies' Tom Brook talks to the young film makers who are changing the face of Singapore's cinema.
Meanwhile our travel programme, Fast:Track, goes beyond the glitz and glamour to capture a little bit of authentic Singapore.
The BBC's Direct seasons are a chance to look behind the headlines at everyday life in one country.
Each Direct allows the BBC's experts and locally based journalists to explore the issues which reveal the heart of a particular country.
They examine topics which matter to anyone trying to understand that country and its people: the economic opportunities and challenges; living life at every level of society; its traditions; its politics and innovations.
The Direct seasons complement the BBC's Country Profiles by covering more personal stories through programmes such as Working Lives and Fast:Track.
You can view all the Direct seasons here.